O Tutti Accoppati - Battlefield 1 Walkthrough Episode 4 Avanti Savoia
At the end of the first chapter of Avanti Savoia, O La Vittoria  we managed to defend the Hill by taking down the enemy bombers, but things really didn't turn out as it should and the enemies destroyed the second half of the hill completely. In this chapter we will show you how to Defend Alpini Outpost, Search for Matteo and Clear the Austrian Horn. So without any further ado, let's begin with the search.
O Tutti Accoppati Walkthrough
Defend Alpini Outpost
After watching the cutscene, Luca decides to head down the hill and start looking for his brother Matteo. Head from the left to avoid all the unnecessary detection and once you get down to meet your troops it's time to defend the outpost from the enemy invaders. There will be three armored truck heading towards your outpost and dozens of troops. Use the stick grenades to blow them up quickly.
Hint: There are a couple of Weapon crates inside the outpost so make sure to pick up a weapon of you are good with.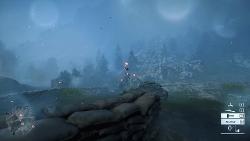 Search for Matteo
Once the outpost is secured, head towards the first marked location to continue your search for Matteo. Towards your left is the lodges where our troops are restoring their health and to your right is the main fort where we need to head next. First, let's head inside the lodges to refill your ammo and equipment.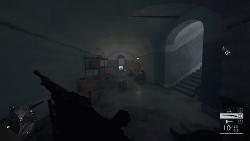 Search for Matteo inside the Fort
Once you head outside the lodge, we see the Artillery shooting at our base and even if you kill the men on the turret someone will replace them. It's better to head inside from the right and sneak inside the fort. You will find a couple of soldiers on the bridge and at the entrance of the basement. Make your way inside from the right and take cover when needed.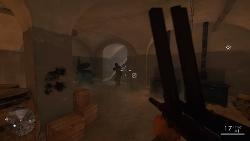 Clear the Austrian Horn
Inside the Basement, you'll find weapon crates to refill and equip if you are out of ammo. Now make you way up and take down all the soldiers until the main Austrian Horn comes down. The trick here you can easily hit one target and head down the basement for recovery. Once the Main target comes down, kill him and the fort is acquired.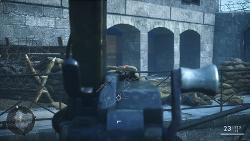 Find Matteo
Finally, head towards the marked location and watch the cutscene where Luca find his brother's dead body at the edge of the hill. Thus completing the Episode 4 and you can either continue to the next Episode 5 - The Runner or check our Battlefield 1 Wiki to know more about the game walkthrough, collectibles and much more.