Hidden in Plain Sight - Battlefield 1 Walkthrough Episode 2 Nothing is Written
Nothing is Written in Second main Episode of Battlefield 1, the player will play as Zara Ghufran fighting alongside the famous Thomas Edward Lawrence, also known as Lawrence of Arabia. You two will take on a mission to destroy the Canavar, a huge weaponized armored train, but first, you need search for the Code Book. So without any further ado, let's begin with the first chapter of Nothing is Written.
Hidden in Plain Sight Walkthrough
Use Binoculars To Spot Enemies
After a quick go through from Lawrence, you will take control of Zara Ghufran in the desert campaign against the Ottoman Empire. Your very first objective is to mark all the enemies by using the Binoculars. Go from the left to right, there are total 10 enemies you can mark.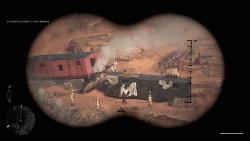 Enter the Rooftop Hatch
Now you need to head down and make your way into the desert. The spotted enemies are permanently marked and you can see them if you are getting noticed. Make use of lures to distract them and take a silent takedown. Or you can try to sneak on to the Top of the train and get inside quietly.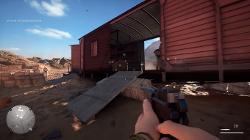 Search for the Code Book
Once you successfully make it inside the Hatch then look for the Code book inside and Grab it to start the cutscene. Thus completing the first chapter of Episode 2. You can either continue to the next chapter 2 - Young Men's Works or check our Battlefield 1 Wiki to know more about the game walkthrough, collectibles and much more.