List of all Bosses in NIOH and tips to defeat them
In the Nioh, there are many Bosses in the entire game. Luckily not all of them demands very high skill to deal with. You can fight with them using different Powers and Skills. A few of them will reappear even after defeating which turns out to be a stretchy fight. So below is the list of all bosses of game along with a few tips to deal with them. Whenever you point your cursor on the boss you will see a target point, this is the weakest of part o boss, you will need to focus on that point. So do keep your eyes open when you are attacking, once you locate the weak point your chances of causing higher damage increases. 
Derrick the Executioner: Mission Escape from London Tower.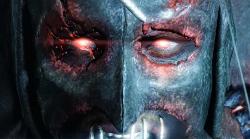 Use AXE, doge his attacks to avoid damage and then attack. Try to hit from sides and then run back. You will need to keep on trying to attack from the side and back.
Onryoki: Main mission "Isle of Demons" Level 5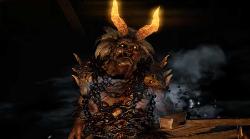 Onryoki is a strong demon, with huge metallic balls chained to the hands. You need to avoid the attack and the same is applicable to broken chains.
Hino-enma: Main mission "Deep in the Shadows" Level 12.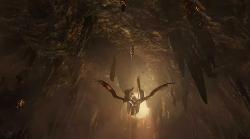 Hino-Enma is a powerful boss that appears in the third chapter. She can fight from the air as well as she can dodge with speed and scream that cause high damage. Now there is a stick to defeat her. First, you can use Sloth Talisman on her. You can check our guide Nioh Tips and Tricks and look in Trick to slow down Bosses by 50%, for getting the Talisman. It will just slow her down and you can plan your attack or you can try the below tips:
Maintain a distance from her, when you do that she will stop flying above and will stop screaming. But if you run too far, she will try to dash with high strength causing a huge damage to your health. 
Her attacks are difficult to dodge, so you can try running backward and when she attacks run towards left or right. This will help you to learn her attack pattern. 
After her attack she gets a bit weaker, that is a time when you can use combos to hit her hard from a mid range. Do use the sides to attack instead of going from the front. Once she is down below 20% use your living weapon. 
Nue: Main mission "The Spirit Stone Slumbers" Level 19.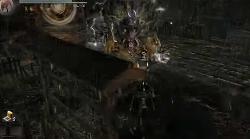 It is a huge animal type with a weird face and attacks with a breath of lightening. As usual you need to dodge the attacks and hit from the backside if you want. When she takes good damage her KI depletes she will become vulnerable then use the Guardian spirit to restrict her from recovering to defeat her.
Tachibana Muneshige (Kelley in disguise): Main mission "The Spirit Stone Slumbers" Level 19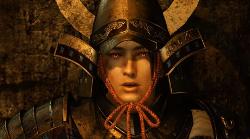 Edward Kelly takes face of Tachibana a powerful samurai and challenge William. You will need to wait for him to attack and dodge away from his attacks, once he misses attack him with high or mid stance spear to hit him, when KI depletes knock him down and press Triangle to finish him off. Tachibana Muneshige: Side mission "Invitation from the Warrior of the West" Level 27: In a side mission Tachibana Muneshige challenges William for a duel fight. Now this one is the real samurai. Just dodge his attacks, and then hit heavily till his KI reduces. Use a spear that can reach far away distance. Depleting his KI is important here. KI below 30% can knock him down.
Great Centipede: Main mission "The Silver Mine Writhes" Level 27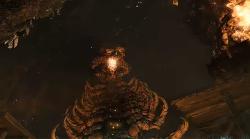 This one is in the mines, and it is really not that hard to kill. Attack his legs and get behind him. Keep attacking his legs with low stance light attacks until he turns around and attacks you with mouth. When he attacks block him and get behind him again and attack. Keep repeating until he gets defeated.
Umi-bozu: Main mission "The Ocean Roars Again" Level 38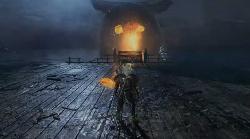 The boss is bit tough one, there is a fire place around, you can use your fire katana and then it will be higher damage causing weapon. Keep attacking until you make good enough damage. He might Jump in the middle of the arena, dodge it around and attack again. Use the Guardian spirit once you have made enough damage to defeat him. The boss is bit unbalanced it will remain in the water at start, so now use of attacking unless it comes out of it. It will too dodge on left and right. You can use the swords to attack when it is near. Keep all the fire tools equip when you are dealing with this one. Use fire masks. 
Marume Nagayoshi: Dojo mission "The Way of the Warrior: Adept" Level 40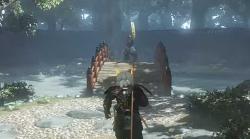 You need to dodge his attacks and when he misses, attack him using the spear as the spear reaches his from far away to make some real damage. Keep attacking until his KI gets below 30% and take frequent hits with spear until his KI depletes.
Joro-Gumo: Main mission "Spider Nest Castle" Level 47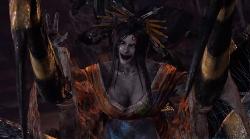 Now this one is a huge spider, you will need to dodge her attacks and get behind her to hit the glowing thing on her back. Keep attacking until she crawls together to protect her back. Then attack her from the front and dodge away her attacks, keep repeating until you make good enough damage. She gets aggressive as she loses her health so use your Living weapon to finish her off.
Yuki-onna: Main mission "Falling Snow" Level 55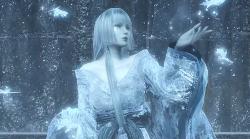 You need to avoid close combat with her, if in case you get into the close combat dodge the things she throws at you to the sides. She has ability to cast ice around her or breathes ice, dodge away her attacks and quickly dodge towards her to take few hits. Keep attacking her and when her health goes below 50% she gets dangerous. Now you need to use ranged weapons like rifle and bow to attack her and finish her off.
Ii Naomasa: Side mission "The Red Oni of the Li" Level 58: Since he is tough to beat, you can get Spear fall skill to make the fight easy. Once you get it, use the Spear fall in high stance and spam Spearfall, when your KI is maximum, you can dodge away even when you miss. If you manage to hit him with Spearfall, it will knock him down, once he is on ground attack with massive damage, keep repeating until he is dead.
Nue of Mount Hiei: Main mission "The Demon of Mount Hiei" Level 62: Unlike the other bosses, you need to fight for a trophy "Nue Slayer". It is an optional fight with no health bar displayed and you can use same method as before to defeat this boss. You need to avoid her breath of lightening or poison by dodging to the LEFT to her always, once she attacks, dodge them and quickly take few hits. Since she can't protect while attacking, you can get chances to hit her more often. When she takes good damage her KI depletes she will become vulnerable then use the Guardian spirit to restrict her from recovering to defeat her. You can use nearby hot spring before the fight for automatic health recovery.
White Tiger: Main mission "The Demon of Mount Hiei" Level 62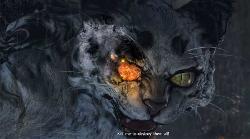 You need to dodge his fast attacks and get behind him. Use low Stance to attack him. Once his health gets below 40%, attack him with a living weapon to finish him off. You can use the hot spring before the fight for automatic health recovery.
Giant Toad: Mission: Main mission "The Iga Escape" Level 70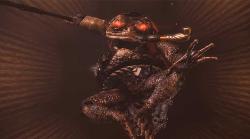 This one is strong, he can make dodging tough since he jumps in the air and smashes down. When he jumps dodge away and get behind him to take few hits, again he jumps, dodge him as soon as possible and before he uses spear attack, dodge to him to take few hits and get behind him again, so that you keep him doing the jump moves. Once you make good enough damage, he throws explosives. But you need to get behind him to avoid his attacks and take few hits until his health goes below 30% and then use the living weapon to finish him off.
Ogres: Mission: Main mission "Memories of Death-Lilies" Level 78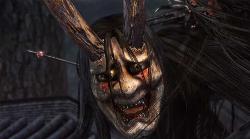 Dodge attack and run in front to hit hard using sword or spear. If your Ki is low then run away. Try to attack from left side as much possible. When she jumps skip her attack by dodging on the other side. Try to push her health below 25% and then she will be an easy kill.
Honda Tadakatsu: Main mission "The Defiled Castle" Level 28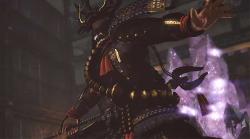 The giant samurai can be killed if you are able to destroy 3 purple crystals around him. He will try to block you, but you can dodge and run ahead.
Okatsu: Main mission "The Defiled Castle" Level 87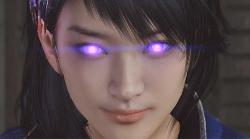 You had seen her before, she is a powerful boss in the game. The best way to deal with her is using combos when you get chance to attack. Try to use strong attacks to finish her, or else she can take you down in no time. One more thing, notice when she turns out yellow that is the chance to hit hard.
Saika Magoichi: Main mission "Immortal Flame" Level 96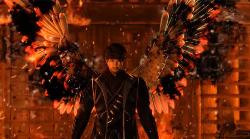 Saika Magoichi is a powerful boss with ample of quick attacks and combos. You will need to use sword or dual katanas. You need a bit of strategy to deal with him. Dodge when he attacks you and try to hit with combos at that time. You will need to preserve KI while dodging. there is fire around, if you lure him towards the fire that will add more to the damage. Not very high but enough to end the fight soon. Living weapon is extremely important against him.
Otani Yoshitsugu: Main mission "Sekigahara" Level 103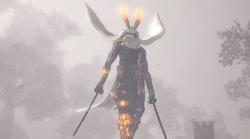 Otani Yoshitsugu is a kind of transformed ninja with katana. Thing you need to take care is dodge his attacks if his swords are in blue color, they can cause higher damage. You can attack with a spear or sword, and try to hit with combos.
Shima Sakon: Main mission "Sekigahara" Level 103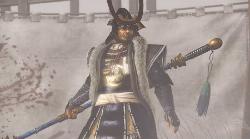 Shima Sakon uses speakers and his attacks can cause you damage from a range. So using a similar weapon against can be good. Like a spear, he gets shunned when you attack, and that is the time you can reach near and attack him hard. Remember he also blocks attacks and his spear can light fire that causes more damage.
Gasha-dokuro: Main mission "The Source of Evil" Level 111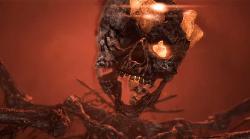 This boss is pretty big, to kill, you can attack at the feet and he will fall on a mountain. You can then attack this head constantly for a high damage. Keep attacking the feets and there are crystals around that you can use to charge your living weapon.
Ishida Mitsunari: Main mission "A Defiled Holy Mountain" Level 120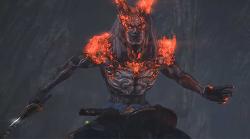 This one uses swords and has sent some rays that cause a good harm. You will need to attack him in a gap of few seconds. Don't just bump in or else you will lose a high amount of health and key. Attacking from behind also helps you to cause a high damage. When around 20% of health left try use a living weapon.
Obsidian Samurai: Main mission "The Samurai from Sawayama" Level 127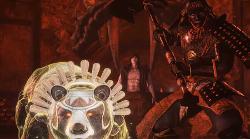 This one attacks directly with a short range by a spear, avoid them and then attack. Keep on repeating this to reduce the health. Using a spear is good. Let the samurai use his moves first. Once he is done, attack him with combos.
Oda Nobunaga: Main mission "The Demon King Revealed" Level 135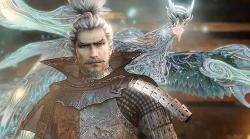 Oda uses a sword, he is swift in attack. He will also block all your combos and use fire weapon to give you high damage. You will need to block the attacks first and then when you are near use combos. Repeat this number of time and then poke him.
Kelley: Main mission "The Demon King Revealed" Level 135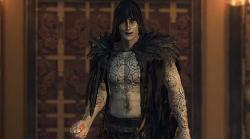 After fight with Oda, you move toward Kelley to kill him. Well you need to use a spear and keep attacking him. It is necessary to dodge away if he tries to attack you, after a few tries and combos he is easy to defeat him.
Yamata-no-Orochi: Main mission "The Demon King Revealed" Level 135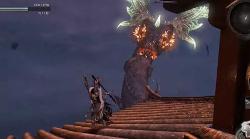 This one is the strong boss, which is a serpent, a big one and it attacks by directly pushing his mouth on your face. You will need to destroy his heads to take him down. You will need to go near the roof top and attack him constantly. Similar to the big skeleton boss, his heads do fall on the roof where you can attack him. Don't go with one single head, keep attacking them one by one.
Hundred Eyes: Main mission "The Queen's Eyes" Level 145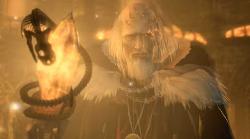 No one is the last and most challenging one. At the end after defeating the serpent, you will find a game-ending which is unlocked in the mission The Queen's Eye. This boss is having many eyes, so the best way to deal with it is to attack from the backside. his attacks can drain your health very fast. So you need to keep moving around and attack from behind. Also if you are not having enough Ki stay away for a while. His eyes shoot laser, and you need to destroy them.