All Exotic Weapons And Where To Find Them - Destiny 2 Beta
Destiny 2 Beta gives us a few set of weapons only along with some exotic with unique features. This seems to be a small roster of weapons revealed, in the final edition there are chances that we will see more. In this guide, you can find the three exotic weapons in the game along with the process to find them. These exotic weapons are bit better than the regular one, they have greater power, more ammo capacity, and other features. So let's move ahead in checking out the list of these three Exotic weapons Sunshot, Riskrunner and Sweet Business.
Exotic Weapons and Location
How And Where To Find 3 Exotic Weapons: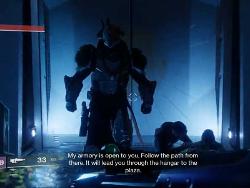 You can access all of them in Homecoming mission. Fortunately, there is no struggle in the process. When you start playing the mission in Beta, after landing on the destroyed The Last City, you will pass injured people. A guard wills open door for you to the weaponry, there you can pick up the weapons. Enter the armory and this is the first time you get some rifles. This is one chance to pick up good weapons before you land into the battle. So below are the three weapons you can carry.
3 Exotic Weapons from Destiny 2 Beta Require Level 20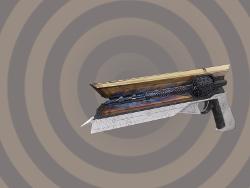 Sunshot: This is something like an all rounder weapon that gives you good stats in each section like impact, range, stability, and handling and reloads speed. The only limitation is the magazine. So you will have to reload a lot when you are using it. This weapon is good when you have a horde of stronger enemies in front of you.
Weapon Type - Hand Canon
Attack - 200
Rounds Per Minute - 150
Magazine - 8
Weapon Perks:
Intrinsic: SUNBURN - Fires explosive round and highlight the target who is hit. 
Barrel: CHAMBERED COMPENSATOR - Stable barrel. (Good stability with improved recoil direction but with impact on handling speed)
Magazine: ACCURIZED ROUNDS - Get more fire range. 
Trait: SUN BLAST - Hit target will explode.
Stock: TEXTURED GRIP - Good Handling speed but with low stability.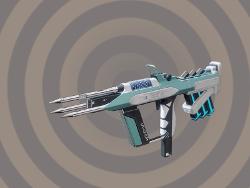 Risk Runner: A heavy but quiet effective weapons, you have a low ammo base here but the high amount of hits. The weapon is quiet good in stability and handling both. Also, it offers a decent range to take down enemies. The impact is low.
Weapon Type - Submachine Gun
Attack - 200
Rounds Per Minute - 900
Magazine - 40
Weapon Perks:
Intrinsic: ARC CONDUCTOR - Become more powerful while taking Arc damage and resist the same. Kills extend the time in this overcharged state. 
Barrel: ARROWHEAD BRAKE - Lightly vented barrel. (Good recoil control and boost in handling speed)
Magazine: EXTENDED MAG - Boost in Magazine size but slow on reload. 
Trait: SUPERCONDUCTOR - When arc conductor is active, shots fired have a chance to become chain lightning and return ammo.
Stock: SHORT-ACTION STOCK- Boost handling speed.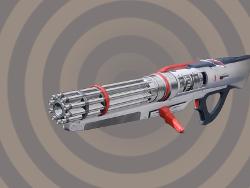 Sweat Business: The rifle is good in stability and slow on reload. It is good enough when you are jumping and shooting enemies. The weapon perks below will allow you to extend its usage.
Weapon Type - Auto Rifle
Attack - 200
Rounds Per Minute - 300
Magazine - 99
Weapon Perks:
Intrinsic: PAYDAY - Larger Magazine and increased accuracy when firing from the hip. 
Barrel: POLYGONAL RIFLING - Barrel optimized for recoil reductions (Increased Stability).
Magazine: HIGH-CALIBER ROUNDS – Shots from this weapon knock the target back farther. (Slightly increases range)
Trait: BUSINESS TIME - Holding down the trigger boosts this weapons range and rate of fire, and automatically loads ammo pickups into the magazine. 
Stock: COMPOSITE STOCK - This weapon has a versatile dual-purpose stock. (Slightly Increases stability and handling speed)
So these are the list of exotic weapons you can check out in the game, all are available through the homecoming mission. You can test them out in different levels or replay the homecoming mission to know how well they work. Each of them has their own specialties and low points. You can also read our Homecoming mission and Inverted Spire walkthrough for more info.