Ancient Horse Gear Location - Zelda the Breath of the Wild
The Zelda Breath of the Wild - Champions Ballad DLC has added new Horse Gear which helps in adding up some more Spurs to the horse, increasing the stamina when equipped. The Gear consist of two parts and they are placed at two different location in the game. The Ancient Saddle is in Mogg Latan Shrine and will let you call your horse whenever you wish to, no matter where you leave him. The Second Gear The Ancient Saddle can be found in the mysterious spring. In this guide, we have mentioned the exact location where you can find the Ancient Horse Gear without any hassle. So let's start the guide.
Where To Find Ancient Horse Gear location
First Get to the Riverside Stable and read the book Super Rumor Mill V3 on the table to get the clue. This will update the Ex Ancient Horse Rumors.
1. Ancient Bridle
Location: Mogg Latan Shrine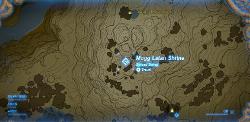 Where to Find: Make a High jump from the Mogg Latan shrine and make your way from the narrow path between the two mountains. Get to the Tree and activate your Magnet to pull the Chest out and collect your Ancient Bridle from the chest.
2. Ancient Saddle
Locatin: Travel Madallion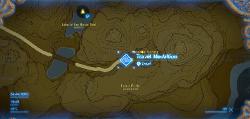 Where to Find: Get to Malanya Spring, at the back of the big glowing flower to the left you will see a chest. Activate your Magnet and pull the chest out from the ground and collect the Ancient Saddle from the chest.
So now enjoy your horse Ride with the Ancient horse Gear and Flaunt some attitude, as you worked hard for it. Stay tuned for more updates on Zelda. You can also refer to our Legend of Zelda Breath of Wild Wiki Guide for more updates on the game.