Xur has a brand new Exotic Warlock chest piece in Destiny 2 this weekend
We're almost three weeks into the Warmind expansion for Destiny 2, and Xur has returned once again to continue to offer new Exotics from the DLC.
This week, he has just one new item, but it's a cool-looking one, albeit underwhelming performance-wise.
Where is Xur?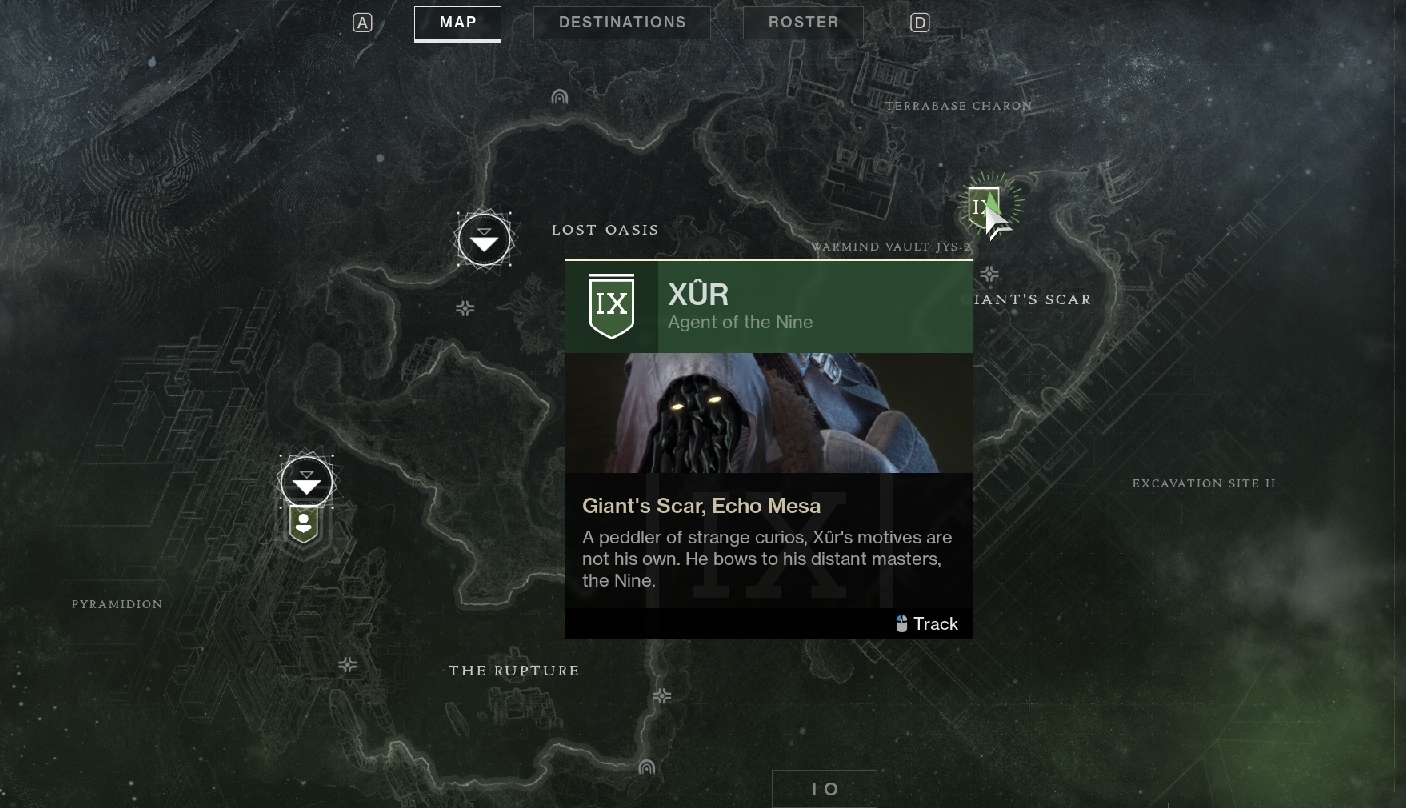 Xur is in his normal spot on Io, the site of this week's Flashpoint, in the back of a dark-lit cave in the Giant's Scar section of the map.
This week's weapon is Vigilance Wing, a must-have when it comes to playing PvP in the Crucible. This dominant pulse rifle has a five-round burst, and it heals allies when you die. It also has improved weapon performance and increased recovery when you're the last living player of a fireteam. It costs 29 Legendary Shards.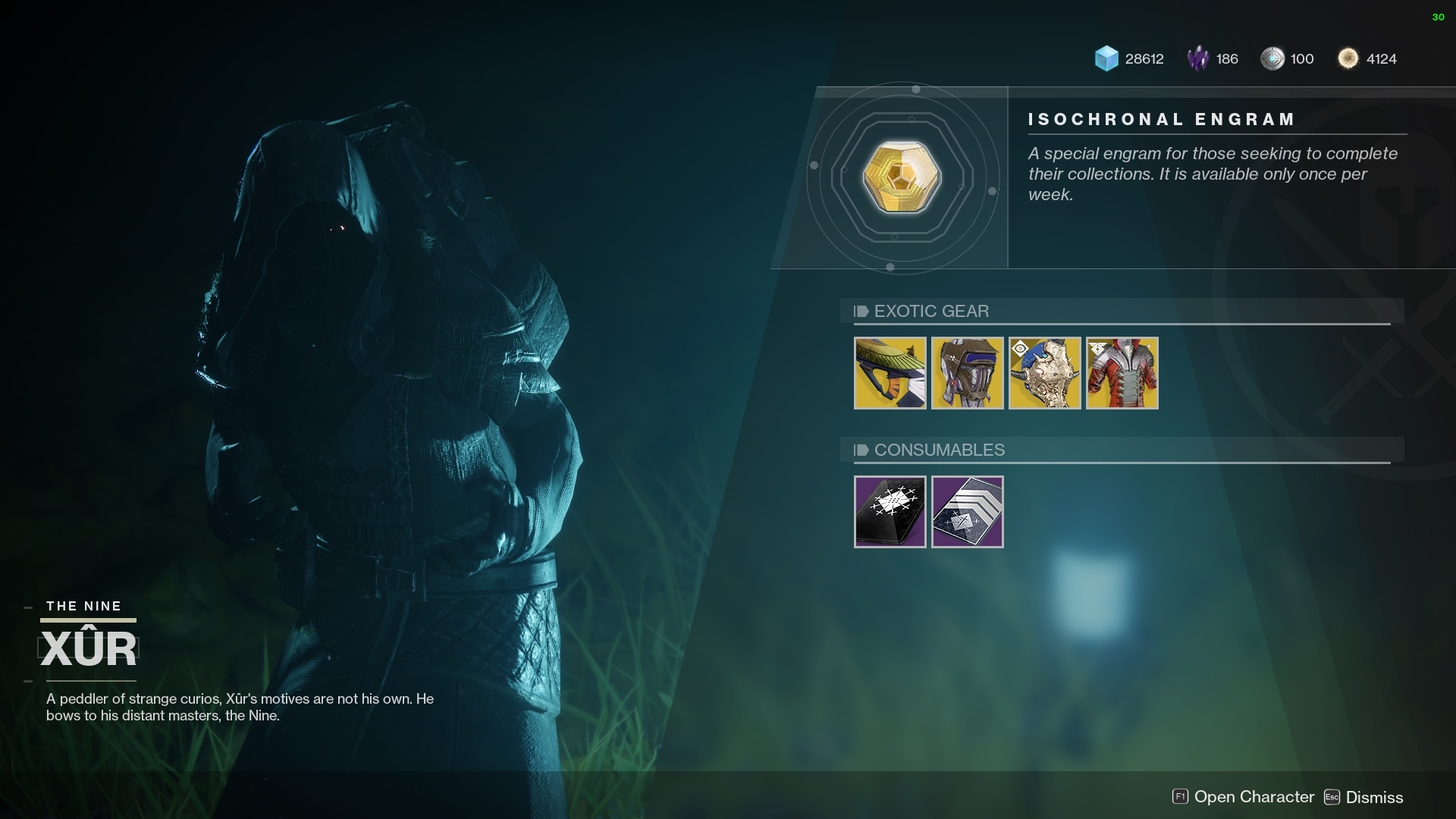 The new armor Xur has on offer this week is Sanguine Alchemy, a Warlock chest piece. This sexy-looking armor offers a perk called "Heightened Senses," which makes standing in your Rift grant an enhanced radar and marks high-priority targets for you and your allies. It's on sale for 23 Legendary Shards.
This week's Titan armor is Khepri's Horn, a helmet. This armor from the Curse of Osiris DLC has a perk called "Solar Rampart," which makes Solar damage kills recharge your Barricade, which will unleash a blast of Solar energy when summoned. It costs 23 Legendary Shards.
For Hunters, Xur has Foetracer, an excellent PvP helmet. This armor visually marks targeted enemies and deals more damage to low-health marked opponents, making it especially useful when foes try to duck behind cover. This helmet costs 23 Legendary Shards.
All of the items are worth picking up from Xur this week, so head to Io to check out his stock for yourself.