Best Headphones and Mics for Streaming on Twitch
Twitch Streaming is a tough hobby. It's an expensive one too. Even the savviest shopper can still find themselves dropping hundreds on streaming equipment, from powerful PC components and monitors, to expensive microphones and headphones. If you want to become a Twitch streamer, even casually, then get ready to spend some cash.
Shopping for your Twitch channel doesn't have to completely destroy your wallet. The best way to save is by purchasing high-quality equipment early that's built to last through your Hearthstone phase to your Fortnite phase. Headphones and microphones are the backbone behind your stream. If you can't react to what's going on in your game, and if you can't communicate properly with your streamers, then your channel just won't grow.
We've broken down our top recommendations based on entry level streamers, hobbyists, and professionals. From newbies to hardcore Twitch stars, here's the best microphones and headphones available on the market at the time of this writing.
Best Microphones
We'll start with microphones. Here's a quick overview for our recommendations. More info below.
| | |
| --- | --- |
| Category | Recommendation |
| Best Budget Microphone | Blue Snowball |
| Best Enthusiast Microphone | Blue Yeti |
| Best Professional Microphone | Rode Procaster |
Best Budget Microphone: Blue Snowball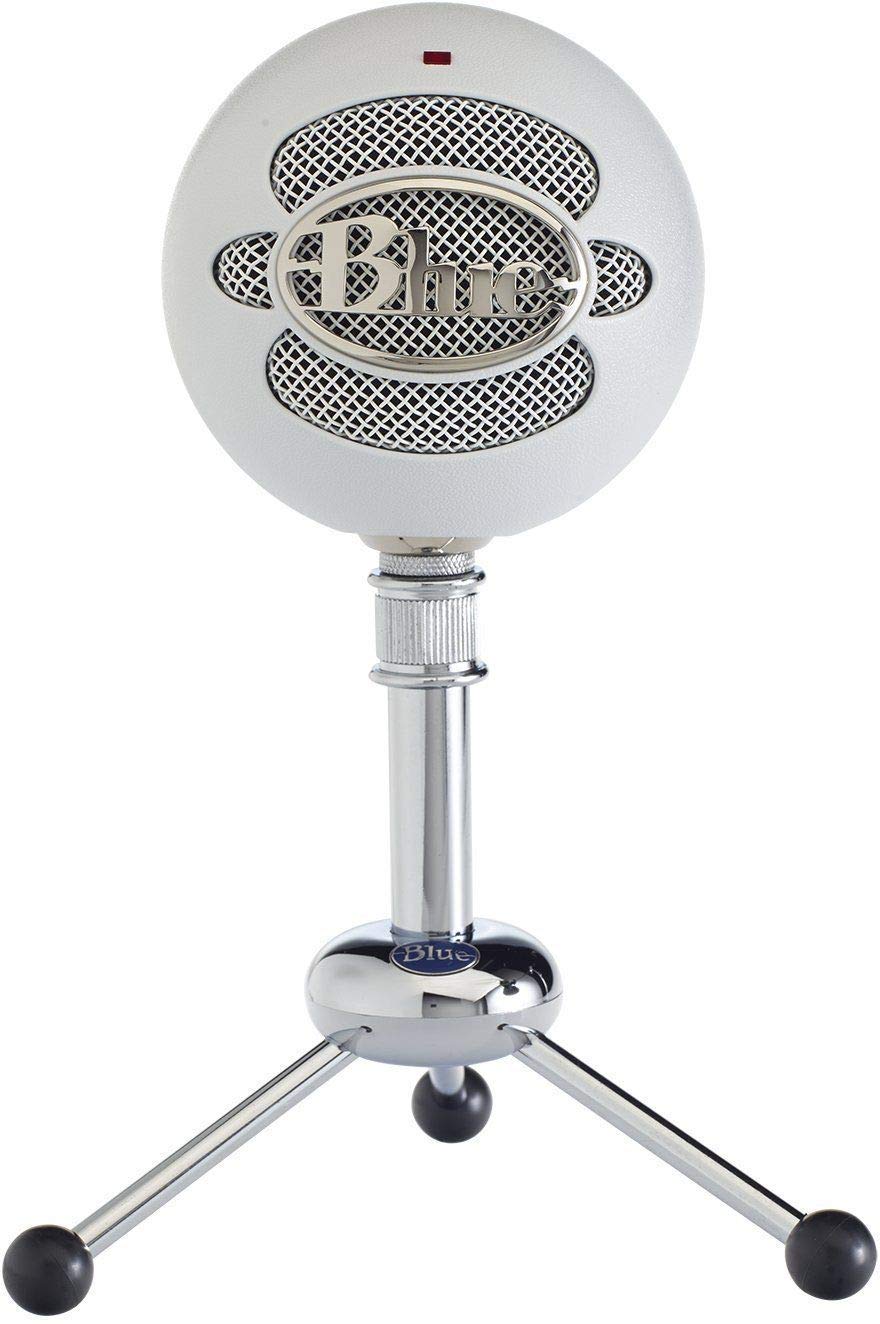 The Blue Snowball is legendary in both the Twitch and YouTube community for one simple reason: It's a solid microphone for a decent price. Designed as a USB mic, the Blue Snowball features three different modes perfect for recording voice work for streams, audio for podcasts, and even music sung on stream.
Don't expect any fancy bells and whistles with the Blue Snowball, but for an easy-to-use microphone, it's solid. Here's an example of the Blue Snowball in action during a Twitch stream:
The Blue Snowball can be purchased from Amazon for $59.99.
Best Enthusiast Microphone: Blue Yeti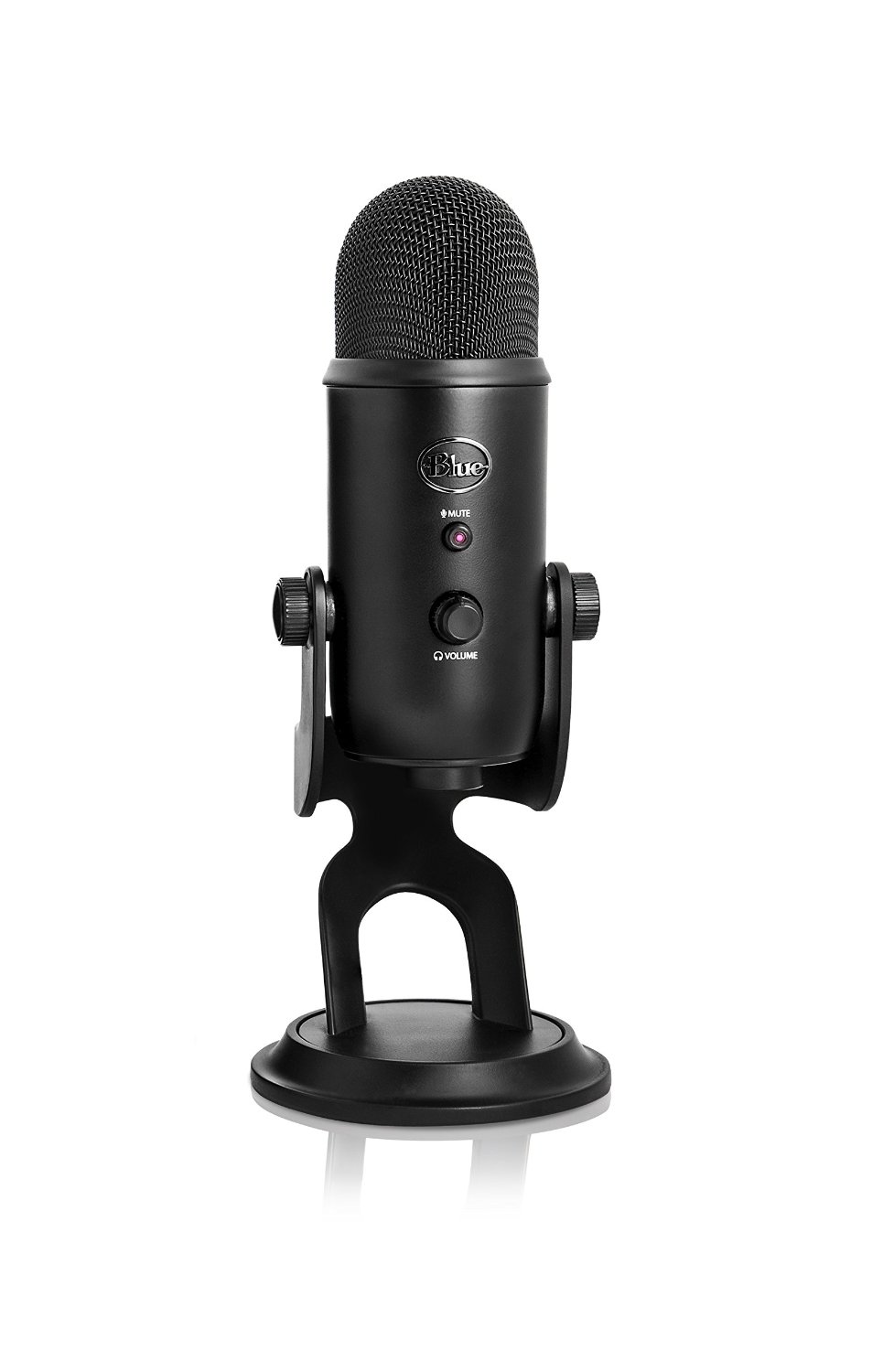 If you aren't held back by a tight budget and have some money burning in your pocket, you'll want to pick up the Blue Yeti over the Blue Snowball. Especially if you're interested in a long-term streaming career.
With crisp, clear, and seamless audio recording capabilities, the Blue Yeti is extremely easy to set up as a USB microphone. While the Yeti can be sensitive to sound, you can easily filter out background noise with some tweaking in OBS, giving streamers the output they need without breaking the bank.
Providing a richer and warmer sound than the Snowball, the Yeti features several bonuses for streamers. It lets users plug in their headphones directly to the Yeti and take a listen to their voice, making sure their volume is just right for streams. The Yeti also features four different recording patterns and a mute button. It's a little shorter than the Snowball too. Even with the Blue Yeti's price increase, you're paying for what you get.
Buy the Blue Yeti over at Amazon, where it retails for $149.99.
Best Professional Microphone: Rode Procaster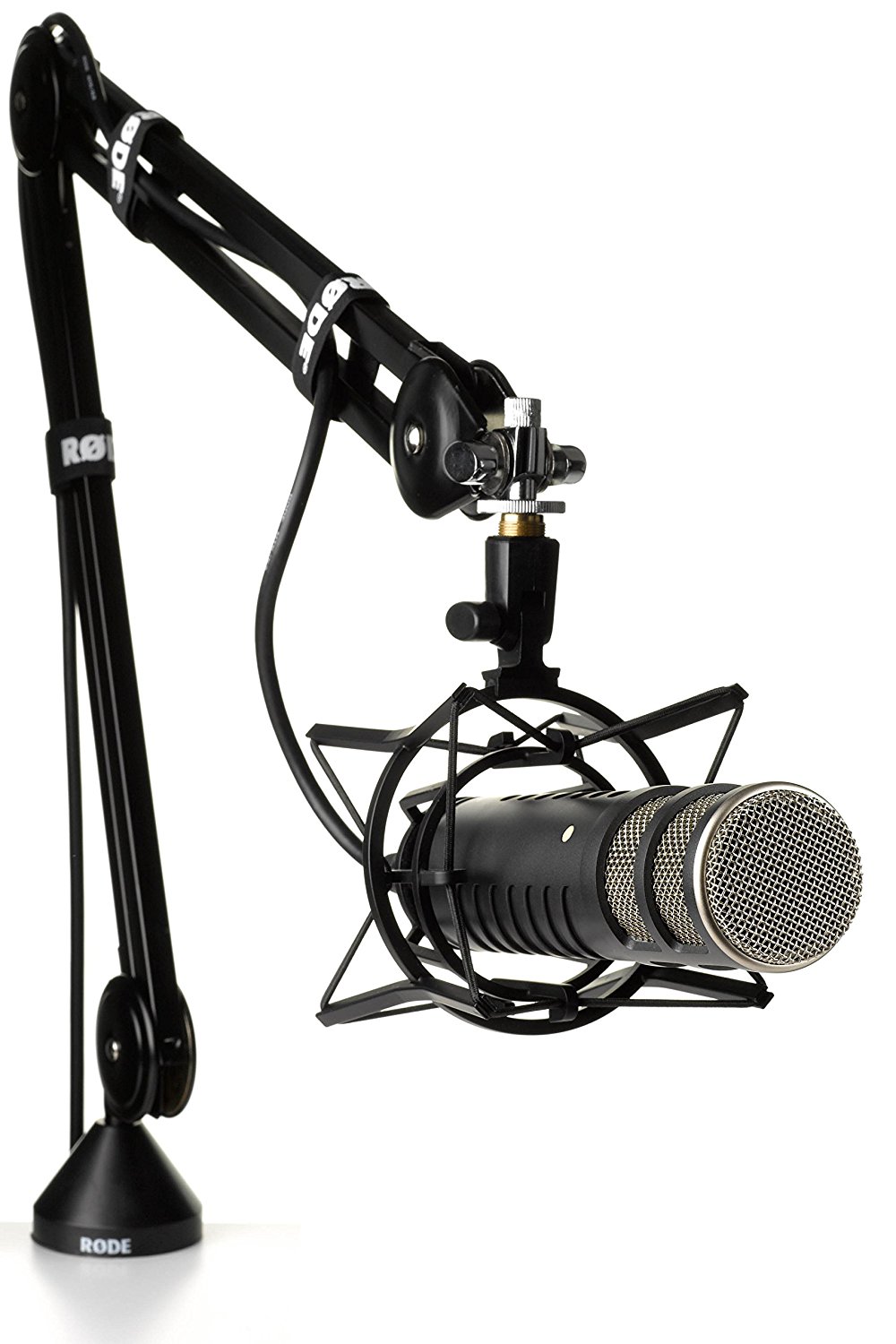 Let's say you've spent some time with the Blue Snowball or Blue Yeti and want a serious upgrade for your stream. Consider the Rode Procaster.
The Rode Procaster is a sleek, durable, and high quality recording device. With an internal pop filter and shock mount, this microphone captures crystal clear voice overs that keep your stream's sound feeling rich while recording live, isolating your voice from background noise.
The biggest hesitation to the Rode Procaster is the asking price. The Procaster can be purchased on Amazon for $229, making it the most expensive microphone on this list. For the sheer polish and professional quality that it brings to streams, it's worth the investment if you're serious about a Twitch career.
Best Headphones
Next up is are headphones. Here's a quick look at our recommendations for budget, enthusiast, and professional streamers. Keep scrolling for more information.
| | |
| --- | --- |
| Category | Recommendation |
| Best Budget Headphones | Logitech G430 |
| Best Enthusiast Headphones | HyperX Cloud II |
| Best Professional Headphones | Victrix Pro AF ANC |
Best Budget Headphones: Logitech G430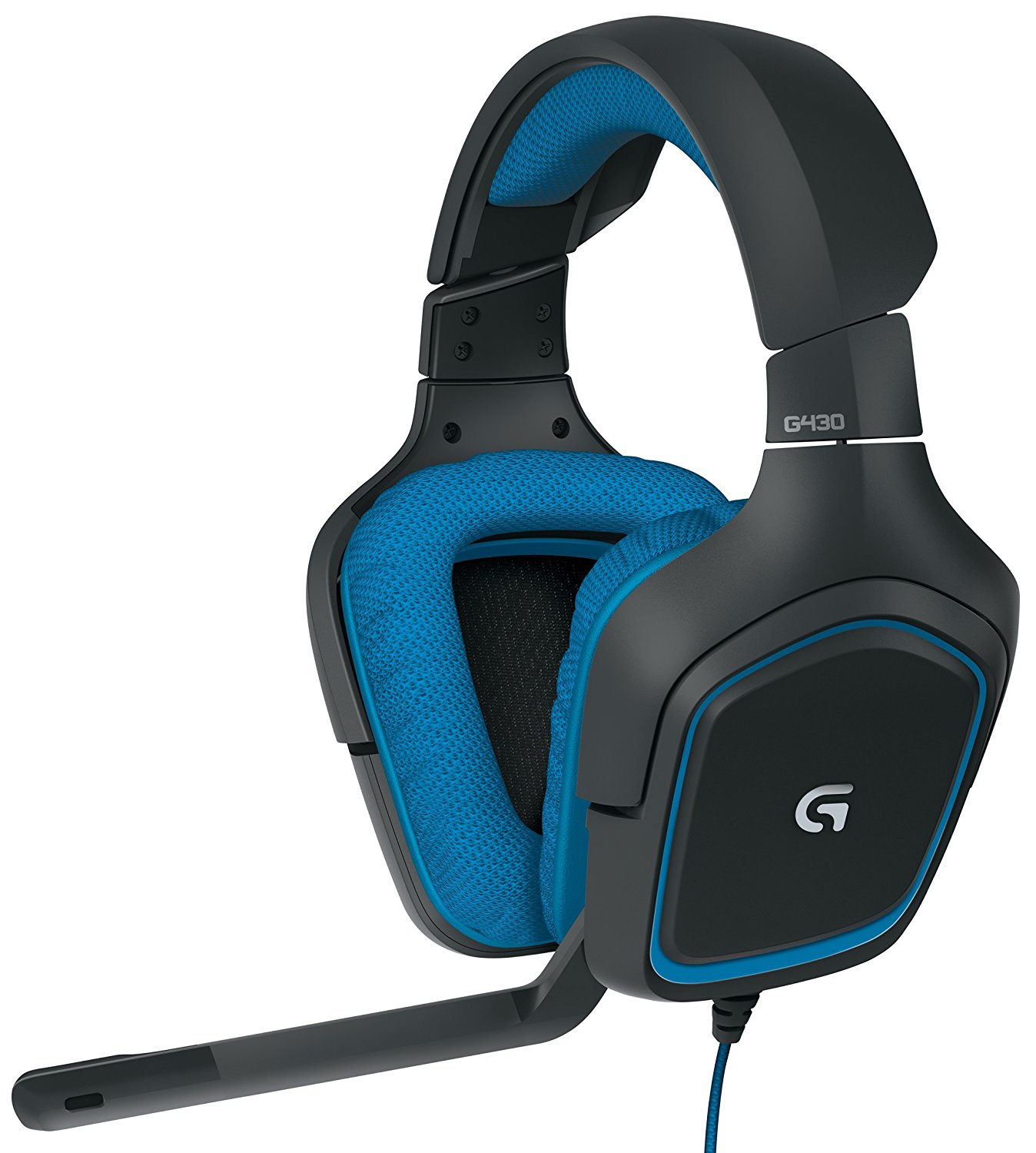 The Logitech G430 has been around for nearly five years, but don't second guess its age and affordability. For many streamers, this headset gives solid sound quality for both playing games and listening to stream audio.
The Logitech G430 is built primarily for gaming, letting users pinpoint enemy fire and footsteps thanks to its high quality audio playback and 7.1 virtual surround sound. While some users complain that the headphones provide a slight echo, preventing music and in-game sounds from standing out during playback, the G430 still has phenomenal sound design for regular use.
The Logitech G430 is available on sale at Amazon for $38.23. These headphones initially retailed for $79.99, making the price drop an excellent incentive to pick up this gaming headset.
Best Enthusiaist Headphones: HyperX Cloud II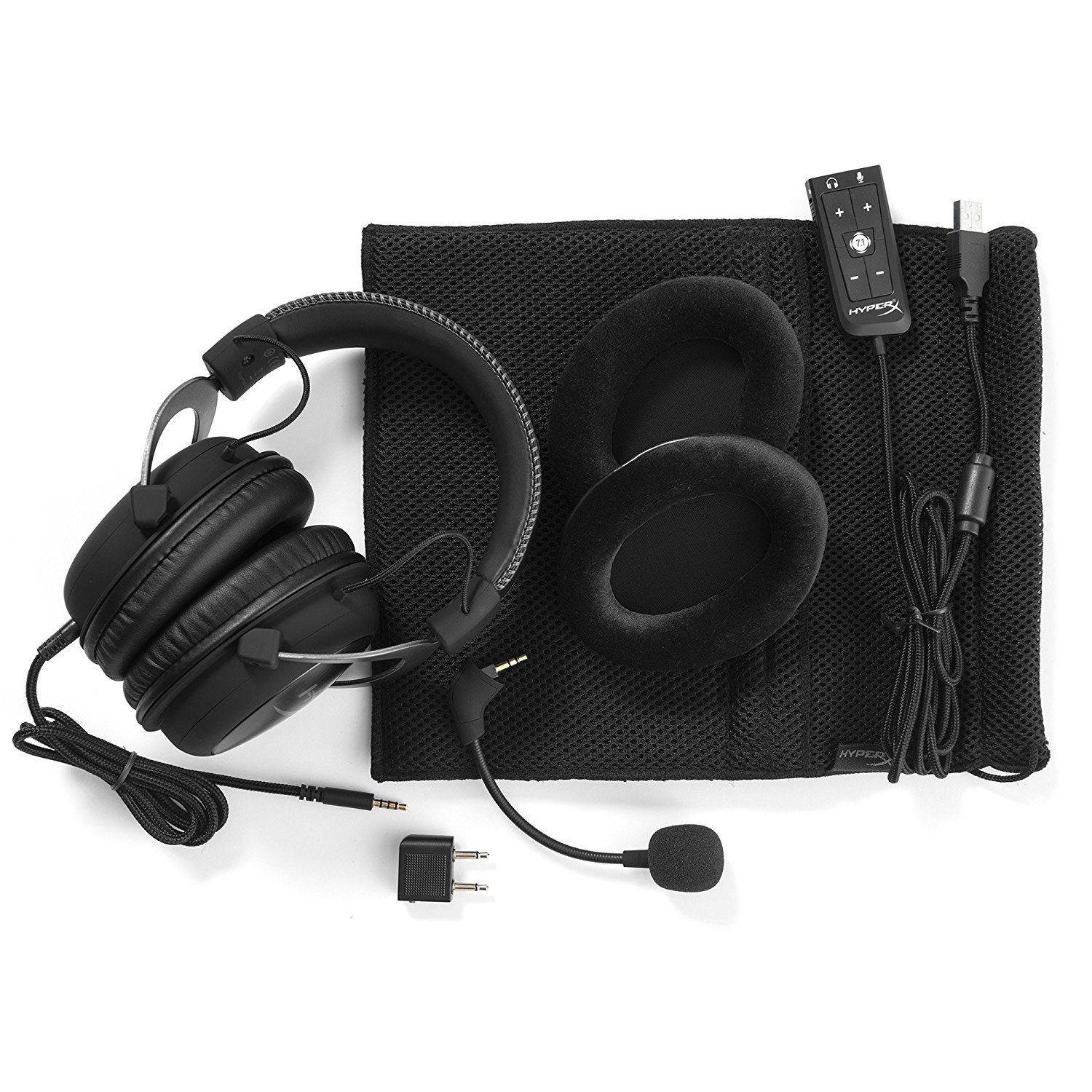 If you're serious about becoming a Twitch streamer and want to grab a headset that truly brings out in-game sound and comes with some neat extra features, consider the HyperX Cloud II. It is an easy purchase for streamers that are willing to pay about an extra $50 for superior quality.
The HyperX Cloud II has virtual 7.1 surround sound and memory foam ear cups, providing both exceptional playback while feeling comfortable. Combined with its surround sound features, the HyperX Cloud II lets players hear in incredible detail, really bringing video games to life. These powerful headphones let players differentiate between different weapon sounds in games like Fortnite and Overwatch. Their comfort makes them perfect for long-term usage.
On top of its main features, the headset's mic can be easily removed. It works well with consoles too, meaning players that stream on PlayStation 4 or Xbox One can simply disconnect their headset from their PC with ease. If you have the money to spare over a Logitech G430, grab the HyperX Cloud II, which can be purchased on Amazon for $99.99.
Best Professional Headset: Victrix Pro AF ANC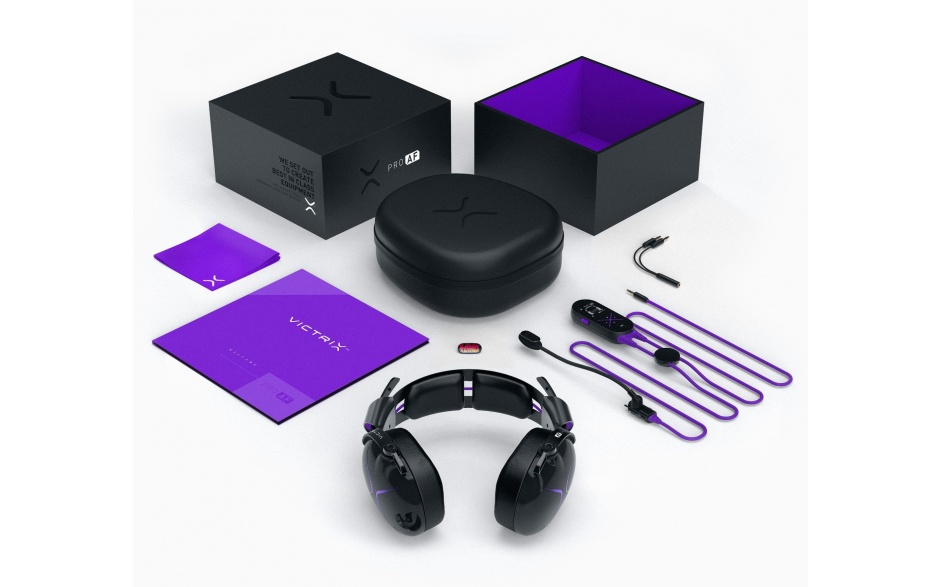 If you're willing to make the jump into high-end equipment, the Victrix Pro AF ANC is one of the best.
The Victrix Pro AF line was originally developed for esports players, hence the price point and technical features. At the same time, its design works well for streamers too. Built for maximum comfort and efficiency for long-term competition. The Victrix Pro AF ANC, for example, features active noise cancelling to block out ambiance like air conditioners, chatter, and street traffic. There's also a cooling switch for each ear cup, which is perfect for professional streamers who want to prevent sweat from building up during marathon gaming sessions.
The Victrix Pro AF ANC features pretty phenomenal sound quality, too, perfect for listening to the user's voice and tracking in-game noises. Streamers who play competitive Overwatch, League of Legends, or Counter-Strike: Global Offensive can benefit from the headset's features, making it a solid choice for anyone that wants to go pro on both Twitch and in competitive gaming. Don't just take it from us; It's also won Tom's Guide's choice for best esports headset.
Grabbing the Victrix Pro AF ANC will cost you quite a pretty penny. The headset retails for $299 on its official website. Its entry-level alternative, the Victrix Pro AF, doesn't feature active noise cancelling but still offers the same venting system and cozy design structure at $199.