Fortnite: Where to Find All Large Candy Canes
Christmas is coming and many games are being geared up for the occasion. Not even Fortnite has let slip the opportunity himself and a fourteen days themed event has been launched: "The 14 Days of Fortnite".
The event introduces a new challenge with new rewards every day, new and old Limited Time Modes, festive costumes and obviously Christmas decorations everywhere.
One of the Fortnite's events challenges is to find two of the four giant candy canes spread along the game map and in this guide, we will tell you where you can find all four of them so that you can choose those that are most suitable for you.
Giant Candy Cane Locations
As said before there are four locations where you can find the two giant candy canes you need to win the challenge. Three of them appear in specific places while the fourth appears in a random place just to the north of the Wailing Woods. The others are all in the snowy area in the southwest of the map.
Below you can find their locations:
Shifty Shafts, on the hill near the mines
Frosty Flights, on the hill to the north (overlooking the airstrip)
North of Luck Landing and west of Fatal Fields (looking at the map, it is at the junction between green and white)
If you are wondering what the prize is, we will tell you: if you find at least two of the four giant candy canes on the map, you will unlock the Festive Firefight loading screen that we show you below.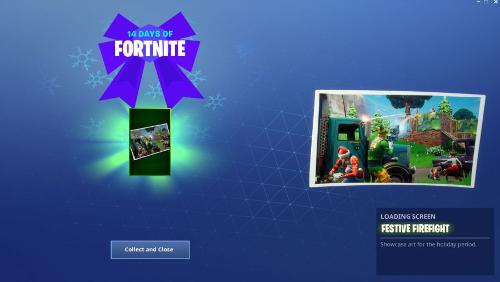 Tips to complete Large Candy Canes Challenge
We want to inform you that if you play your cards right you can visit both Giant Candy Canes in one single match. All you have to do is land at one of those and, once reached, make your way to the next one.
You can also take one of the many planes that spawn in various locations to get faster to the second candy cane or read all the weekly challenges in order to combine your hunt for candy canes with some of the other challenges.
But remember: landing directly on top of a candy cane doesn't count for the challenges so be smart and find another way. What did you say? Building a ramp??? (I didn't tell you anything).