Mortal Kombat 11: The Confirmed Character Roster (So Far)
Mortal Kombat fans are thrilled to learn about the roster of the eleventh installment of the series. At the time of writing this, eight characters have been confirmed, including the latest DLC fighter Shao Kahn. Continue to follow us for further updates.
Mortal Kombat 11 Confirmed Character Roster
When the game comes out, it will happen in a significant way, with a large number of playable characters. At the moment, however, only eight were revealed (we could recognize them thanks to a selection screen displayed on stream and from the trailers too). Let's see which characters we spotted.
Please note that from the same selection of the screen we can assume that in total the playable characters will be 25.
Geras
Baraka
Sonya Blade
Scorpion
Sub-Zero
Raiden
Skarlet
Shao Kahn (DLC Fighter)
Geras
If you read the list carefully, you may have noticed a new entry in the saga: it Geras, a close associate of Kronika (the one we know as the time-bending sorceress). Also, Geras can make good use of time and sand based attacks, and we are sure you will love him.
Baraka
Fans will also appreciate the return of Baraka, what we could hazard to define the most bloody fighter of all. Well, I think we confirm that statement. Otherwise, it might decide to rip off our faces and eat our brains to establish its supremacy.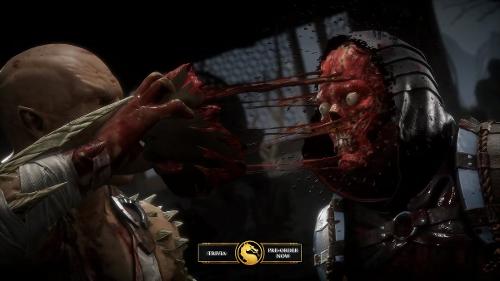 ​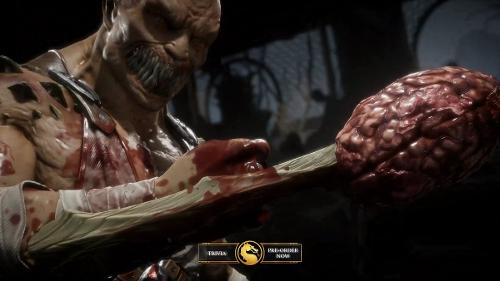 ​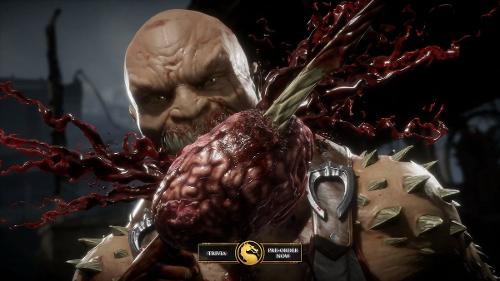 ​
Sonya Blade
Ronda Rousey (the former MMA fighter) is the voice and performance actor behind Sonya Blade. Check out some of her deadly and bloody attacks in the reveal trailer below.
Scorpion
One of the historical characters - and key charachters- of the saga. So appreciated by the public that, to celebrate, GameStop has made him the protagonist of a collector's - ahem, Kollector's - edition.
Sub-Zero
As there is no hunter without his prey, there is not even a Scorpio without a Sub-Zero. With the subtle difference that Sub-Zero is not exactly a prey: we will see some beautiful ones.
Raiden
Raiden is one of the charachters with the most interesting storyline.Recently we have seen a prologue in which has been showed what happened after Shinnok's defeat (but before Mortal Kombat X's epilogue).We saw a dark Raider torturing Shinnok and then decapitating him. After he left the Jinsei, however, a mysterious woman named Kronika approaches Shinnock and states that Raiden has upset the balance of the history even if it isn't his fate. In this chapter we will experience the new dark Raiden and learn how Kronika intends to restore the balance of the hystory (Someone said Geras?).
If you don't feel satisfied with what we know so far don't be sad: the developers promised more fighter reveals in the upcoming Kombat Kast planned for January 30.