Resident Evil 2 Remake Portable Safe Locations And Puzzles Solution
As you explore the horrifying world of Resident Evil 2 Remake, you will – of course – encounter a lot of zombies. During the game, however, you will also find some puzzles to solve.
Whether it's padlocks to unlock, safes to open or colleagues' names to remember, we're sure you'll do your best to obtain the " Master of Unlocking" achievement.
In this Resident Evil 2 Remake guide, however, we will explain to you how to solve the portable safe puzzle you will encounter while playing (please note that you don't need these puzzles for the achievement mentioned above, but they'll provide you inventory upgrades and useful items).
RE2 Remake Portable Safe Locations And How To Open
If you don't know exactly what to do, this puzzle could seem to be a little bit tricky. Here is what to do step-by-step.
First Portable Safe Location And Puzzle
First of all, you have to find the Portable Safe: enter the Operations Room (west side of the RPD)
Then go up the stairs and open the Men's Locker Room and look at your right: you will find the safe you're looking for, waiting for you on a shelf (we will see later how to solve it)

Take the spare part that we know to be a keyboard key

Go back down the stairs and enter the Shotgun Room: you will find a computer system
Put the keyboard key in correspondence of the number 2 to get a combat knife and shotgun shell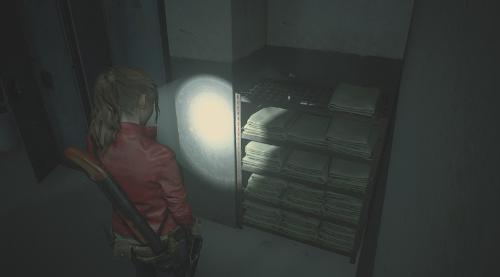 Second Portable Safe Location And Puzzle
Go to the Linen Room on the second floor (please note that you need the Diamond Key – the purple one – to open the door)

Look for the Portable Safe and solve it

Keep the second spare part

Go back in the Shotgun Room and you know what to do.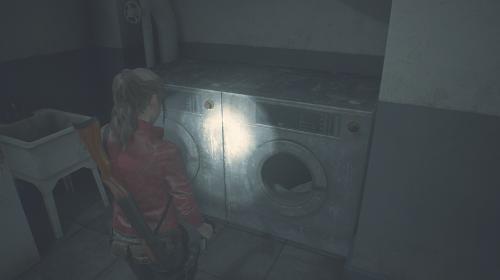 How to Solve the Portable Safe Puzzle

This puzzle is random, and all you have to do is follow the instructions provided. But we have some tips for you:
First of all, take a pen and paper: you will probably need them.

Now do the first try: press each of the buttons in order (1-8).

While doing it, note which buttons turn green at each press.

When done with all buttons, you will have a casual number order written on your piece of paper.

Start at any number (we suggest you use the 1 position) and proceed in a clockwise direction by entering the combination you have noted.

Job's done!