Assassin's Creed Chronicles: India Walkthrough Memory 1 – Assassin's Heart, Arbaaz Mir, Amritsar Summer Palace
Assassin's Creed Chronicles: India takes the player back in 1841, Amritsar(India) in a midst of a war between the Sikh Empire and the East India Company. The Story Follows two years after the events of the graphic novel Assassin's Creed: Brahman where you take control over Arbaaz Mir and try to recover the famed Koh-i-Noor diamond(Piece of Eden) from newly arrived Master Templar and bring back to our Assassin Brotherhood.
Memory Sequence 1 – The Assassin's Heart
Arbaaz Mir is a skilled Assassin and in your First mission you don't have to face any Templar(Luckily!), but you do have to use your skill and try to infiltrate the Palace and find Princess Pyara Kaur's Chamber. So Lets Begin with the Mission.
As you Begin with the Mission you will be shown how to use your skills and controls to perform various combos for Arbaaz Mir. Once you use the Zipline and head towards your First Gate. You notice a tiger on your left and a Red Radius which you must not cross otherwise the Tiger will Roar and alarm every guard nearby. Open the Gate and Continue with the Mission.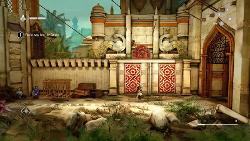 This Mission and very important to know what and what not will alert the Guards and using of the Environment to hide and escape from them. The way you play in he section will help you obtain higher reward and the Highest reward is given for Shadow/Gold Rating which will multiple the Player's level up.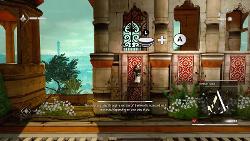 If you avoid killing any guard will get you maximum points and a good rating as well. Open you Map and you will see where all the collectibles and your objective are through the Map. Use you Grapple Hook to Climb Up faster and there are multiple ways to get your objective. Every time you cross your checkpoint the Rating will appear how your last checkpoint was, such as Shadow Gold, Silent Gold, Assassin and so on…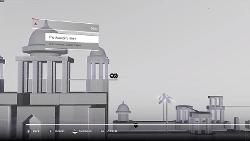 After you progress in the game you will have the Real Mission start where you need to sneak past the Guard or you can kill them. If you want Shadow/Gold Rating then try using the distractions and sneak pass then. Later you will have Eagle Vision where you can see the surrounding and what all they have for you: Person with Exclamation Mark(!) on hs head show that it has a side objective for you. While others will show items that you can pick up with pickpocketing.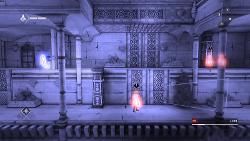 You need to Collect 3 Jewels from the Guards and the best way to do it was pickpocketing while they are walking back. Make use of your Stealth mode with best possible chances. You need Climb the Palace, but you have to think and select the best Route which is fast and safe.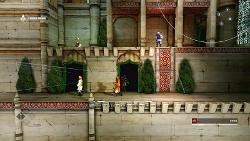 Use the Noice Distraction Bombs to distract them and them you need to pickpocket one of the guards to retrieve the Key for the locked door. Grab the Key and then head up to the Princess Chamber to complete the First Memory Sequence.