Batman Telltale Episode 3 Walkthrough – Off the Rails and Third Wheel
At the end of Chapter 3 of Episode 3 – Hostile Takeover, we had warned Harvey Dent about the hacked telecommunication service from Wayne Enterprise then spoke to Vicki Vale to know more about her interview with Children of Gotham. In this walkthrough, we will show you how to investigate the abandoned train depot, fight with the leader of Children of Gotham and help Salina.
Off the Rails and Third Wheel Walkthrough
Once you get the Children of Gotham's location, Batman will head directly to the marked location and start his investigation. You'll need to link the dead body to the canisters, and then examine the empty bottle with the solvent while also examining the chemical spill on the table. Connect the chemical spill with the empty bottle.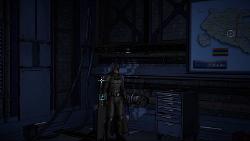 The Investigation
After a quick investigation, Batman figures out that the train car will be the delivery system for the chemical. SO here you need to start linking the train car with the map then link the spilled chemicals with the dead body of the guard to complete examining. Soon the Children of Gotham and their Leader will show up with Salina so get ready for some action.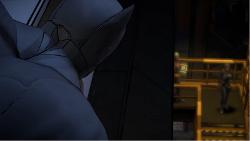 Fight with the Leader
The leader is well aware of your presence at the Rails and so our fights begin once you surrender. Starting with a couple of Children of Gotham guards you need to be very quick in order to deal with the Leader. The Guards will be a one-shot deal, but the leader takes quite a beating.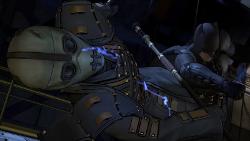 Salina's Apartment
After a fight scene, Batman and Selina head back to her apartment where players have the choice of giving Bruce some just rewards. After the Bonus night for Bruce, then next day you need to pick up your Cowl to inform Alfred about the last night then examine Selina's place from left to right.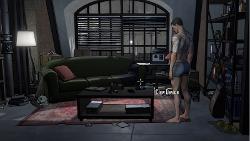 Fight Harvey
Once you are done searching the apartment, Harvey will show up at Salina's apartment. Salina will first ask you to hide inside her bedroom, but the cat will mess it up and Harvey starts doubting Bruce and Salina. Here you will have the choice of beating him up or wearing him down. So just try to defend Salina and calm him down from his crazy behavior.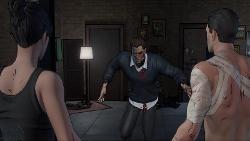 Thus completing the fourth chapter of Episode 3 and continue to the Ending chapter – The Best of Us, or check our Batman Telltale Wiki Page to know more about the Episode 3 Guide, Tips, and Tricks, Dialogues, and Results.