Best Weapons, Guns And Blasters To Use In Star Wars Battlefront II
Best Weapons is that one thing that will give you an edge over an enemy player in Star Wars Battlefront II. On this note, we decided to give you a list of Best Weapons And Guns in Star Wars Battlefront II that you must have before entering into the battlefield. In addition to this, we have mention few tips and tricks you these set of weapons and guns are best for you to use in Star Wars Battlefront II, and which weapons suit your playstyle – like if you like all gun blazing and just Assault then which specific gun or weapon you should go far. So let's start with Our Best Weapons And Guns To Use In Star Wars Battlefront II without wasting any more time.
Best Weapons, Guns, And Blasters
In order to have the best weapons many at times, you will have to Make a Kill Milestone fo 50 kills, 200 Kills and 500 Kills for each class to have the best weapon unlocked of the specific class. This will surely take some more of your time, but well that the only cheapest method that we have discovered so far now. When your specific weapon is locked in the class you will have the needed kill shown in the notification box, right under the gun's name.
Assault class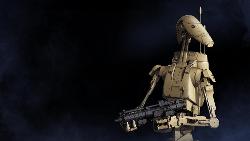 It is a small but deadly Blaster mostly used for a Run and Gun Playstyle. They are well known for their rate of fire and were used by the Naboo Security forces. These weapons are best to use for Close and Medium range Combats.
Best Weapon: CR-2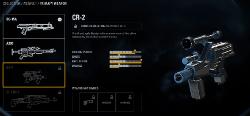 Kill Required: 200 Assault Kills
Cooling power – High
Range – Low
Rate of Fire – High
Damage – Moderate
It is best to use when it been equipped with the light Stock Mod, as it reduces its Recoil. Letting you have a very Steady Shot and in-order to Dominate the game, make use of the Vanguard Ability.
Heavy Class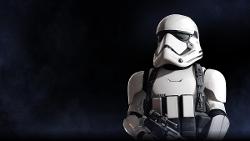 This is the class you should look for if you really want to suppress your opponent. FIrst seen in the region of Galactic Empire. As their Blasters have a ton of power to take them down at a very Quick rate, by not overheating the weapon too early. So this is the One for perfect Suppressing.
Best Weapon: TL_50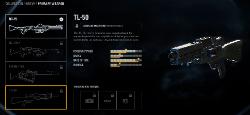 Kills Required: 500 Heavy kills
Cooling Power – High
Range – Short and Long
Rate Of Fire – High
Damage – Medium
It is best used for taking enemies down from not only at a very close range but a Far one as well. The secondary fire is also best to take down enemies without giving any warning to them, which obviously gives you a plus point, by making you more deadly.
Officer class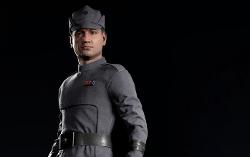 Don't go on to the small size of these weapons as they can have much more damage then what they appear to be. They play a major role in Strengthening their Allies as they have the ability to Lockdown enemies with their automated blasters.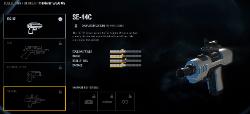 Best Weapon: SE 44C
Kills Required: 500 Officer Kills
Cooling Power – Medium
Range – Short and Long
Rate Of Fire – moderate
Damage – Medium
This weapon in Officer class is just awesome as it is Fully automatic and the cherry on the cake is its Mods. These mods help in improving the Night Vision, colling time and rapid fire rate as well.
Specialist class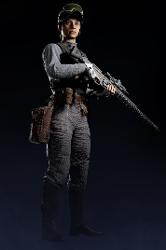 This is the class for those players who don't love to get into the battle on face to face combat, but love to make a bigger change in the battle from a distance, with the help of a Sniper.
Best Weapon: A280-CFE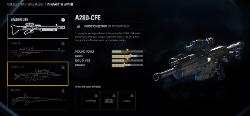 A280-CFE
Kills Required: 200 Kills
Cooling Power – Low
Range – High
Rate Of Fire – High
Damage – medium
A280-CFE is a bit fast in the firing rate compared to the NT 242. But NT 242 has got a very high level of damage, where only a single shot can make you win. NT242 is best to use in Starkiller base of Phase 1. Note: In order to have Higher Tier weapons you will have to complete some milestones to unlock these higher Tier weapons.
NOTE: This Guide is yet to be updated with more information on NT242. So Stay tuned.
That's all for this guide The Best Weapon from All Class. Till then do refer to our other guide on All Hidden Collectibles Location.