Chapter 14 Homecoming – Final Fantasy XV Walkthrough
Noctis leaves his prison to find himself on Angelgard. His father's ship is moored at shore, none the worse to wear. It now carries him back to Galdin Quay-back to his kingdom.
Chapter 14 Homecoming Walkthrough
World of Ruin:
Following the previous cut scene, Noctis starts from the dock to locate other. Following the marked location, there will be demons in the way. On the highway, Noctis meets Talcott. He will drive away to you towards the marked locations. Noctis came to know that it is almost a decade after his disappearance.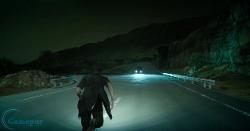 In the next cut scene, Noctis sees his friends. The next objective is to head for the Crown City. Go towards the gate and choose Return to Insomnia to complete the objective.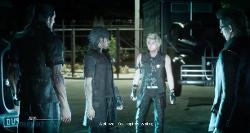 The Cure for Insomnia:
Once entering the city, Noctis and his friends have to make their way towards the citadel. Fighting up the demons in between, keeping moving ahead on foot. There are various demons on the path. Ample of time will be consumed in fighting them off.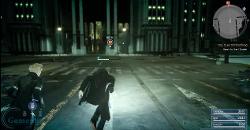 You will need to move ahead inside for the next cut scene when finally Ardyn will come into the picture. He summons Ifrit, the demon that appeared at the start of the game. It is hard to kill demon. Incase you lose hp really fast, move far. Try to use wrap-strike for maximum damage. Use summons at the end then fight the demon to finish it off. It will be a long fight. You can gain summon god for final ending.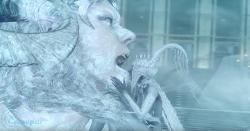 Next enter the citadel. There is elevator that will take you on the upper level and then go to the throne room for the next cut scene. The next objective is to confront Ardyn. So follow him, using the point-wrap.
There is a final fight between Noctis and Ardyn, Prince has to defeat him. Try a few wrap-strikes for maximum damage. This is the final mission defeating Ardyn won't be easy. Once Ardyn dies the chapter is over. Watch the final cut scene.
So this was the end of Final Fantasy XV. The game brings more than 20 hours of gameplay with various side quest in between. Check our Final Fantasy XV Wiki guide to know more about the game walkthrough, tips, tricks, and cheats.