Chevrolet Bel Air 1955 Hidden Parts Location NFS Payback Derelicts Cars
Chevrolet Bel Air 1955 is a powerful car in Need for Speed Payback, to get this first you have to gather 5 hidden parts and then from the garage you can unlock it. To begin finding the marts you will have to complete all Runners events as Jess in Payback. You can spot those events on the map and drive towards them to play.
Chevrolet Bel Air 1955 Hidden Parts Location
There are total 5 parts you will have to find, once you are done with the event and unlock the car by finding the chassis first.
Chassis Location: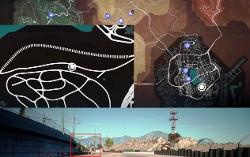 Look on the south-east section of the map, you will have to follow the dirt road on the exit of the tunnel, you will spot the part on the left side on the road.
Engine & Drive Train Location: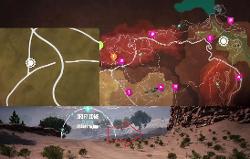 The marker on the map will take you to a desert area, you have to go on the right end side near the rocks, and this will be a different road. On the left side as you cross the rocks and take a turn you will spot the item.
Body Parts A Location: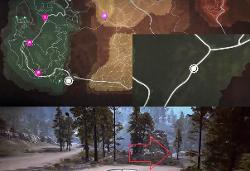 Go the marker on the map and you will reach a forest area. Look for the path on the right side, this will directly take the hidden item. You will have to drive slowly to spot the road, it is easy to miss.
Accessories: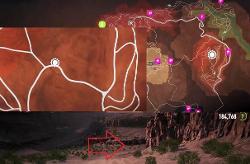 Head to the west side of the map, and you will reach a desert area. Look in the above image for a rocky area, you will have to follow a dirt road that will lead you to the hidden item.
Wheels & Tires: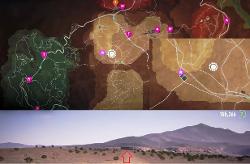 This is pretty straightforward, drive to the barren land and you will have to point towards the mountain, drive straight and you will jump over a metal platform. The item is on the other side.
This completes all the parts hunt of Chevrolet Bel Air 1955, next get to the garage and build your car, you can upgrade the car to enhance its power and get the edge in the races. Click below to get hidden parts location of remaining 4 hidden cars.