Chevrolet C10 Stepside Pickup 1965 Hidden Parts Location NFS Payback
To unlock Chevrolet C10 Stepside Pickup 1965 you will have t participate in Riot Club Event. It is a clan of young Korean-American drag racers that is based in the industrial district of Silver Rock called as Boomville. The boss in this is Big Sister, you will have to beat all the races in the event and then race with Big Sister that will help you to unlock the chassis and clues of the Pickup.
Chevrolet C10 Stepside Pickup 1965 Hidden Parts Location
There are total 5 parts you will have to find, once you are done with the event and unlock the car by finding the chassis first.
Chassis Location: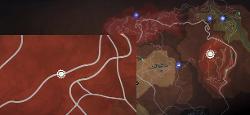 Go to the marker and on the road, look for wooden logs kept on the right t side of the road. You can also spot a bridge at the far end, to get the item keep driving towards the left side, and look for a pickup truck.
Engine & Drivetrain Location:
Once you reach the above spot, you will be on a highway, refer the second image above, after reaching those rocky mountains, you have to drive left, crossing an electric tower, there is a road between rocks that will lead you to the item.
Body Parts A Location:
Drive to the spot showed on the map above, as you spot the bridge on the right, drive towards the left between the rocks. This road will turn automatically after a short drive and will lead you to the item location.
Accessories: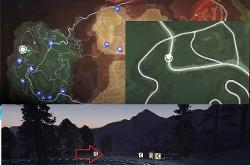 You will be a highway, there is a shortcut, you can jump down to the right, and there is a broken barricade. Once you are down you will see the item near the rocks.
Wheels & Tires: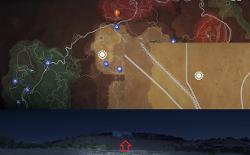 Track down the marker on the map, once you reach the spot you will have to locate a platform that will help you to jump and land over the other side of the mountain where you will get the last part of Chevrolet C10.
This completes all the parts hunt of Chevrolet C10 Stepside Pickup 1965, next get to the garage and build your car, you can upgrade the car to enhance its power and get the edge in the races. Click below to get hidden parts location of remaining 4 hidden cars.