Chun-Li Moves List, Unique Attacks, Special Moves and Critical Art in Street Fighter V
Street Fighter V is now available and with 16 fighters all set to fight with the brand new attacks and additional techniques which will special attacks unique to each fighter. This Guide will show you each and every attack for Chun-Li in Street Fighter V and how to Perform them in the Battle. Here is the complete Data for Chun-Li and her Attacks.
Chun-Li – Blue Jade
Chun-Li made her entry in the Street Fighter II as the strongest woman in the world. She is also the first female character to appear in the Street Fighter series. Her main ability is the speed as she has very neat and quick moves. She can perform a Hundred Rending Legs known as the "Lightning Kick" or one of her favorite move called Hyakuretsukyaku.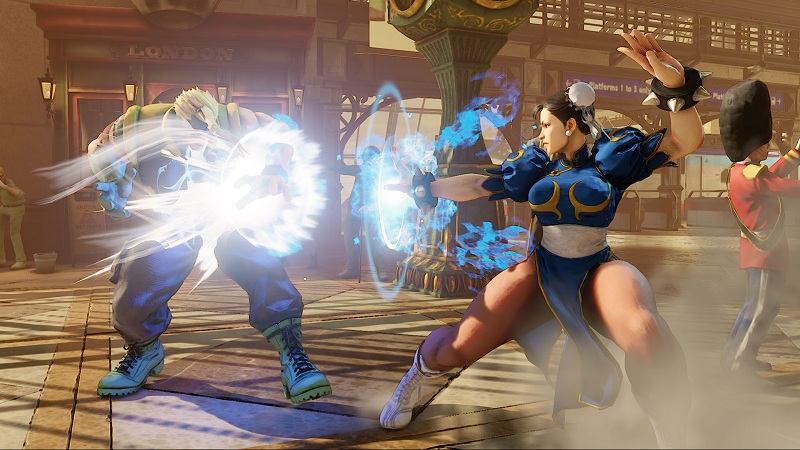 Info Card
Skills: Shooting
Occupation: Investigator For the ICPO
Fight Style: Chinese Martial Arts

Power: 2/5
Range: 4/5
Health: 2/5
Mobility: 5/5
Technique: 5/5
Moves List
Normal Throws
Koshuto (When Close to Opponent) – Forward or N + LP LK
Tenshin Shushu (When Close to Opponent) – Backward + LP LK
Ryuseiraku(While in Air) – LP LK
V-Skill
V-Trigger​
V-Reversal(During Guard)
Sohakkei​ – Forward + All Punches
Unique Attacks
Tsuitotsuken​ – Forward or Backward + MP
Hakkei​ – Backward + HP
Senenshu​ – Down Right + MK
Tenkukyaku​ – Backward + HK
Yokusenkyaku​ – Forward + HK
Kakurakukyaku​ – Down Right + HK
Yosokyaku (During Jump) – Down + MK(x3)
Wall Jump (Jump near the Wall) – Up Right
Special Moves
Kikoken​ – Charge Backward + Forward + Punch
Hyakuretsukyaku – Quarter-Right + Kick
Airborne Hyakuretsukyaku (During Vertical or Forward Jump) – Quarter-Right + Kick
Spinning Bird Kick – Charge Down + Up + Kick
Critical Art
Hoyokusen​ – Quarter-Right + Quarter-Right + Kick
Legends:
Forward –
Charge Forward –
Backward –
Charge Backward –
All Punches –
All Kicks –
Down Right –
Down Left –
Up Right –
Up Left –
N –
LP –
MP –
HP –
LK –
MK –
HK –
Quarter-Right –