Defeat Ash Boss Fight Walkthrough – Titanfall 2
In our last Chapter – Into the Abyss, we managed to survive alone inside the facility and tracked down our Titan BT-7274 inside Ash's Simulation Dome. In this walkthrough, we will show how to get back to your Titan and defeat the Boss Ash in her Simulation Dome to get one step closer to reach our Main objective. So without any further ado, let's begin with the Boss fight.
?
Survive the IMC test scenario
Once you made your way up towards the Dome, get ready for survival mode Battlefield experience as Ash will sending her best Titans and Guards to take you down. So we suggest to use the Houses as your cover and grab the weapons inside to protect yourself and take them down. The first wave is just full on IMC Specters so it wasn't a big deal to take them down.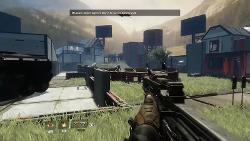 Defeat Reapers
The second wave won't be an easy one as you'll be facing a White Mini-Titan. Go Air-bourne and all your major techniques to take him down. This Reaper is very fierce and strong so without any wasting time keep shooting him at the back. Another Reaper will be landing soon so Keep your aim on the Dome and start shooting as soon as he lands.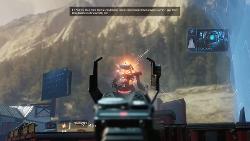 Escape the Dome
After defeating the Reapers, Ash will send out some self-detonating ticks and ask Lieutenant Darno to head inside the Dome to take your Down. This is our way in, so clear the guards coming out from the Dome then head inside and continue taking down the guards to escape the Dome. Make your way toward your Titan to reunite and Start dealing with the IMC enemies together.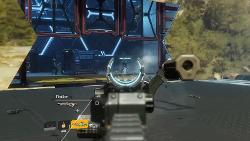 Locate BT
After the new area is loaded, activate the green button to Rotate the towers and make your way up to find your Titan. Ash had ordered to self-destruct the entire facility and asked everyone to evacuate immediately, so you need to hurry and find BT. Start jumping on the platforms and then take down the ticks and guards to make your way all the way to embark BT.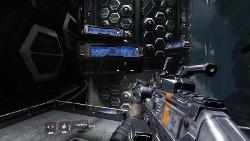 Defeat Ash
Kane was a little easy, but Ash is 2 times difficult if you know her Titan's ability to teleport. So after defeating the Titans and tested your Brute Loadout ability it's time to defeat the Boss – ASH. The easiest way to drain her health is by shooting and moving towards the Batteries. Don't stand still and attack, keep moving and collect batteries as she will be using her powerful attacks. Once the Flight Core is ready, go ahead and shoot her down to Melee and Execute Brutal Attack.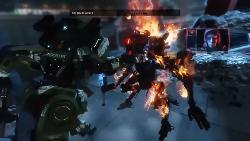 Now that the second Boss defeated, you must escape the Facility before you get exploded along with it. Follow the marker and thus completing the walkthrough chapter 5. You can continue to our next chapter Effect and Cause or check our Titanfall 2 Wiki guide to know more about guides, collectible locations, tips, tricks, and cheats.