Dettlaff Final Boss Guide – Witcher 3: Blood and Wine
Dettlaff will finally show up during the 'Tesham Mutna' quest in Witcher 3 Blood and Wine. Being the Final Boss fight of the DLC expansion it will one of the tough and lengthy fights. This Witcher 3 Blood and Wine Boss Guide will show you how to defeat Dettlaff with ease.
How to Defeat Dettlaff
Dettlaff has three different levels of the fight so you must be ready with all the items and right resources. You need to have Vampire Oil, Black blood potion, and Quen which we have seen weak Dettlaff. Also, keep Yrden ready because you need to slow him down from his super speed and make him vulnerable to attacks. So now that you are ready with the stock so let's get started with the first Phase of the Fight.
Phase 1 – Super Vampire
Once the fight triggers, you'll see Dettlaff in the Super Vampire form with claws and super speed. You need to use Yrden in this phase as he will try to regenerate his health once he turns invisible and envelop's Geralt. Slow him down and use the heavy attacks with your sword(Vampire Oil applied). Whenever you see him turning into Fog just keep running to avoid and dodge his attacks.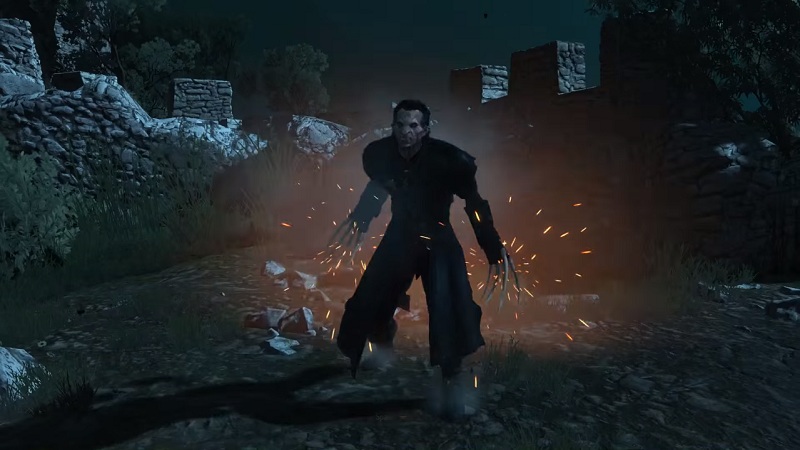 Phase 2 – Red Winged Vampire
Once you manage to drain his first 25% of health he will transform into a Red Giant Winged Vampire. In this form, he will be at his best as he will perform both the Air and Ground attacks. Just keep running as you see him call and swarm the bats at you. Just while you see him diving towards you just dodge the attack and quickly run towards him to throw some heavy attacks. This is the only chance where you can attacks and rest you need to dodge him.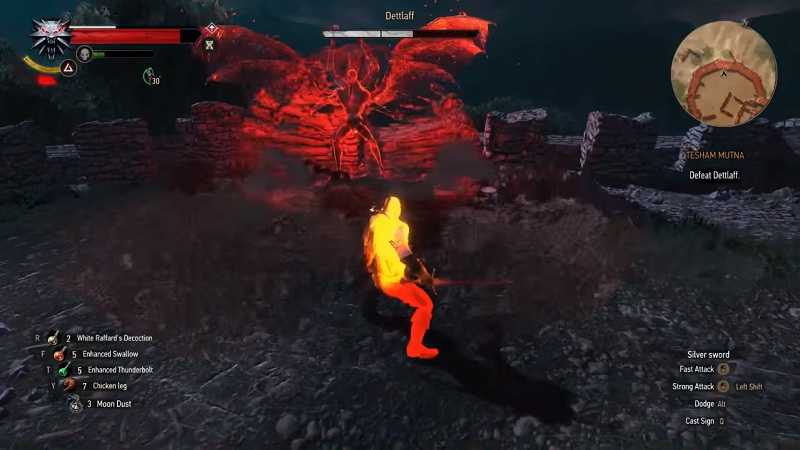 Phase 3 – Red Fleshy Sacs
Dettlaff will again transform into his final form after his Wings are cut down. He transforms into complete Red Vampire and you are trapped with him inside a Red Fleshy Sacs Cage. Now here Dettlaff is not at his best form but still has the Speed ability with him. Even though you kill him the Sac will respawn him so we need to destroy all 3 sacs. Just be sure to dodge his attacks while you are attacking the sac.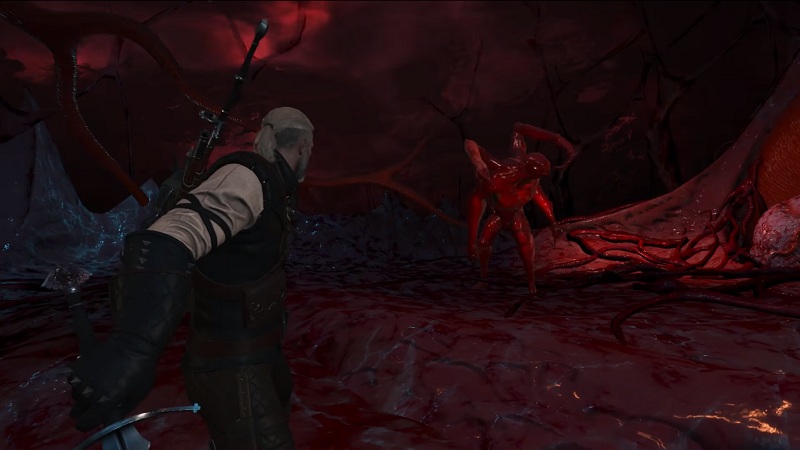 Once you manage to destroy all 3 sacs the Fleshy Cage will disappear and you have one last shot to get Dettlaff. Thus Defeating Dettlaff completely, you can check out our other guides for Witcher 3: Blood and Wine to know more about the game, Gear location and much more.