Down To One: How to win every Match with Secret Gamplay tactics
Down to One is a survival shooter, interactive, open-world environment video-game. The player needs to survive, and eliminate other competitors over the course of a brutal round and the Last Man standing wins. This Down to One Guide will show you to play as a pro and win every match with these amazing secret tactics.
How to win every Down to One Match
Before you start playing the matches like a pro we want you to understand the map and the type of player you are. Every player has his own tactics and a gameplay, the only thing common is the Map. You must know your Map. The secret gameplay tactics here is that you need to catch one area and then camp there and get ready for the battle.
Map: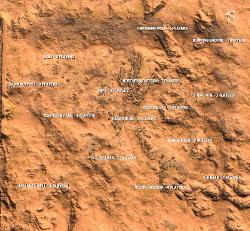 In this case, Airfield is the area where this trick works and the nearest place to campaign. Look at the image below which shows how to get fast and easy to this location(Airfield). Try to press your jump button to get there even faster. Note: Due to some Random spawns from the game mode you might take the time to reach this location.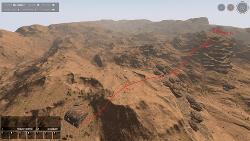 Once you Enter the Airfield, you first priority is to check if the base is empty. If every user reading this guide gets there first then don't put the blame on me. Then get going to the closest hanger and keep following the path around the airfield looking for guns just like the image shown below.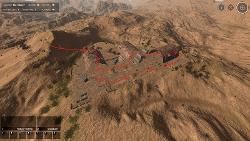 If you have enough guns then do not dare to leave that loaded gun there. Empty the Ammo. This will make you enemies cry when they are out of ammo and searching for guns. Once you have clear the base you can either stay here or leave the area as no one is showing their guts to come down here. If you stay then the dome will force you out so it's completely up to you. Making you the Last Man standing and the Ultimate winner.
Also, have a look at your Ultimate Tips and Tricks Guide.