Dying Light: The Following Alternative Secret Ending Guide: How To Explode A Nuclear Bomb In Harran
Dying Light: The Following offers a many reasons for Techland fans to return to the universe of one of the best game of 2015. The Following is a standalone DLC for Dying Light, and it introduces new characters, a new story campaign, new weapons and gameplay mechanics. In the guide below we provide you details on how to unlock Alternative Secret Ending aka Explode a Nuclear Bomb in HARRAN in Dying Light: The Following.
There three basic requirements to activate the nuclear bomb in Dying Light: The Following is "Nuclear Codes, Card from the Computer and Door Card". We have listed below the location of all these three requirements along with a map screenshot, check them out.
Door keycard is located on the first floor on a red crate.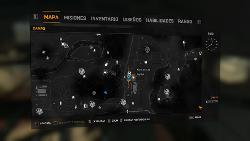 Computer card is in the marked zone look for a dead body, interact with it, under it, you will find the keycard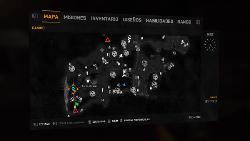 Nuclear codes are in a green crate on the water, between the overturned helicopter and the rock.
Now here is how last part: Go to the marked location and open the door of the white truck, insert a keycard, interact with the computer and then with the bomb.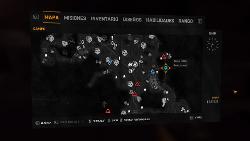 Here is how you can activate the alternative ending: In the end you will have to decide between killing the mother or activate the nuclear bomb and destroy Harran. This is an alternative fast way to do it even at the beginning without any mission.
Credit for the guide goes to Steam user "Sputnik"