Dying Light: The Following DLC – Walkthrough Part 6 – Well That's A Cave Side Quest
After helping Bilal, Ali and the locals with the Power Supply and part, it's time for yet another Side quest before you gain full trust and improve our rank within the new group. Let's check out the next side quest Well That's A Cave Side and what it has to offer us.
Find the Food stealing creature in the Caves at the Beach
As Bilal informs us to keep an eye on the strange creature who tries to steal the food and all the pantries. So let's head towards the marked location and find out the naughty thief and what secret the cave has in for us.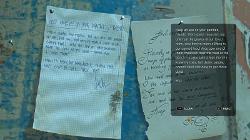 Talk to the Farmer
Once you get to the Beach you will be haunted by few zombies so finish them off and then climb the rocks to get inside the cave, but first you will meet a Farmer who will warn you how difficult it is to survive the food thief. As you enter the cave, Ziya(a guy) who warns us about his kid and to save him if you can.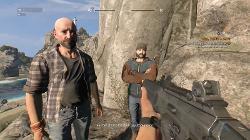 Now Begins you Swimming and lungs test, you need to swim almost for 5 min(taking breaks obviously) and get to the other side to find this thief. You must follow the rope in order to know the proper route or try taking help of the Map which will show you how you need to travel. Go ahead, jump the rock, crouch again into the water to swim to the other side.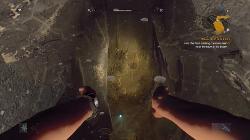 Once you get there you will see all the foods that were stolen and inside a small cave a kid(Ziya's Kid mostly) who is been affected by the virus and he was who used to goof around with the food. Once you kill him, Jasir will ask for you meet him as soon as possible as he has something for us. So Let's Climb the Rock and get outside from the shortcut.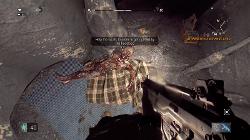 Return To Jasir and Speak with The Faceless
After Talking to Faceless, he will hand over a Compound Crossbow and will help us to meet Mother if you keep on gaining the trust of the locals. We now let's begin with the Story Quest in the next Walkthrough Part 7 – Going Postal, Faceless Trust Gained.