Dying Light: The Following DLC – Walkthrough Part 10 – We Don't Go There Anymore, Soothe All Poor Souls
To Get back with the Faceless and Meeting Mother, we must first Continue Aiding her Children's by completing the remaining side quest. We Don't Go There Anymore is a side quest from Bilal where he informs us how no one is allowed to go into the Town as there are demons out there. So this sounds interesting, let's check out if there are any demons or someone is just goofing up in Dying Light: The Following.
We Don't Go There Anymore
As per the Faceless, the people or the locals are not allowed to enter the town in any circumstances. After speaking with Bilal, we find it even more interesting to find out if there is more than zombies out there and update Bilal about the same.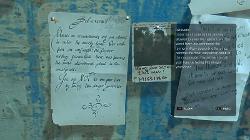 Soothe All Poor Souls
As we enter the town you will see three marked location where you need to hunt the Souls and kill them. Once you get into the town you will hear a Child mourning just like the same we saw in Well That's A Cave Side Quest. So You need to hurry and hunt them all.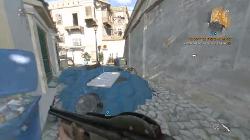 The First Soul
We will be showing you the exact places where they can be located in the town, but you need to be extra careful as the zombies and the other beast are there waiting for us. The First One you need to head inside the Tower just like the image shown below, then climb all the way to the top and kill him.
The Second Soul
Take the Zipline to get down instantly and avoid all the zombies as far as possible. Then Take Right and head towards the parked military buses and trucks. The next one is just inside one of the buses. Kill him and make sure you are not followed by the Giants.
The Third Soul
Keep scanning the area to get hints for the next location, these will be highlighted for few seconds so just mark it. This one is right behind the Mail Office building, you need to pick lock the door in order to get inside and kill the poor soul.
The Fourth Soul
This is not marked so here is how you will find it. This is right where you landed using the zip line. here also, you need to pick lock the door and get inside. You will find the guy is playing with another zombie. Just kill them both and return to Bilal.
Talk to Bilal
Now that you know that there are no Demons in town there were just screamers who disturbed the area. Just head back to Bilal and inform him about the same. Thus concluding the Mission and will continue with our next Walkthrough Part 11 – Radio Boy and The Great Train Robbery.