8 Best Easter Eggs In Assassin's Creed Origins
Check out the top Easter Eggs in Assassin's Creed Origins. Some of them are random, while some can be easy to find for example the references of previous games in Layla's laptop. There are many other Easter Eggs you can find out according to the info below.
All Easter Eggs And Where To Find Them (Location)
1: Aiden Pearce Easter Egg:
Aiden Pearce the protagonist from Watch Dogs, appears in the files in Layla's laptop. After the main quest The False Oracle, there will be a cut scene that will lead you to control Layla for a short time. In the cave before getting into Animus interact with the laptop and you will find two folders in it. The first folder at the bottom end is in two names first is Olivier Garneau who was CEO of Abstergo in Watch Dogs killed by the protagonist. You will find a restaurant bill in the folder.
2: Desmond Miles Easter Egg: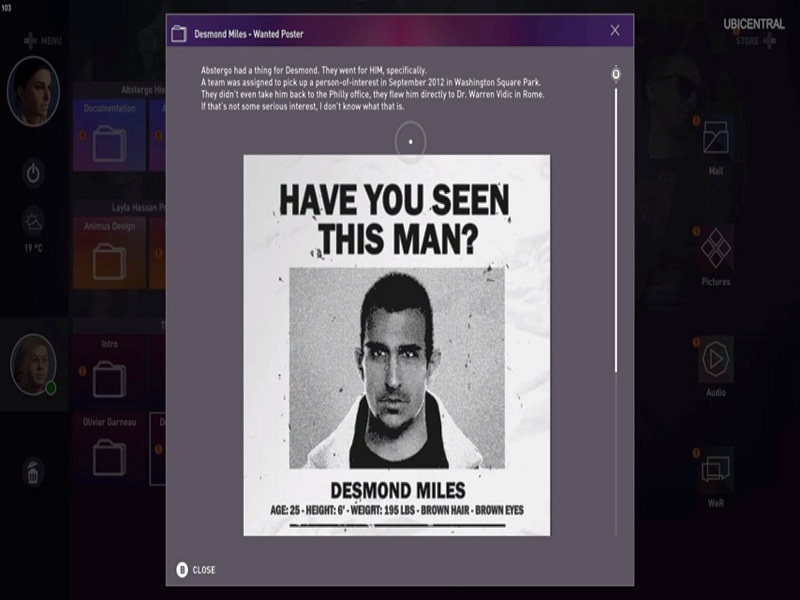 There is a second folder just next to the above one in the name of Desmond Miles of Assassins Creed. In this folder you will get a few set of files associated with Desmond like his medical report, wanted poster, and postmortem report.
3: Doctor Who Tardis Easter Egg:
There is a stone Tardis sunken into the water between Sapi-Res Nome and Ka-Khem Nome in Alexdandira. In the above image you can see the exact location. Once you reach the spot jump into the water and swim down, you will spot a stone white stone structure which is the Tardis. You will have to swim around a bit to reach the exact point as shown in the map above.
4: Whale Carcass – Wadi Al-Hitan:
Look for the location on the map, on left side of Faiyum, you will spot the desert area along with the path. You have to reach the exact point and you will find a small lake. Inside which you can click the picture of a whale carcass.
5: Burning Bush:
While travelling into the dessert you might encounter many hallucinations like burning bush, dying fish, dead birds falling from sky, oasis, etc. There can be various hallucinations there is no exact locations of these mirage you have to wander around in the desert for some time. If you spot a burning tree go near and it will disappear. You might also see ships, a kid drawing on sand, flying cloth, flower, man on camel, etc.
6: Buy a Unicorn: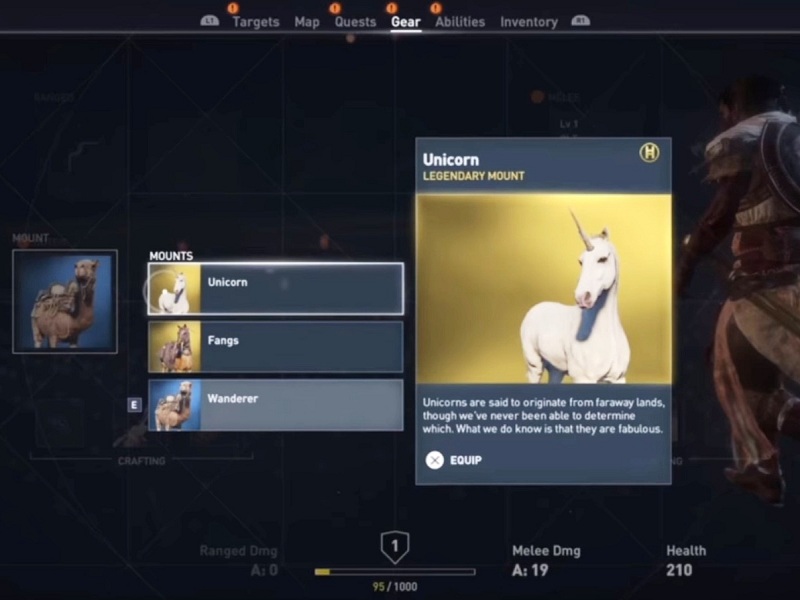 You can ride a Unicorn in Assassins Creed Origins, it is not a hidden item, and you can buy this from the E-store. It will give your ride a distinctive fantasy look. Unicorn falls under Legendary Mounts.
7: Game Of Thrones Reference: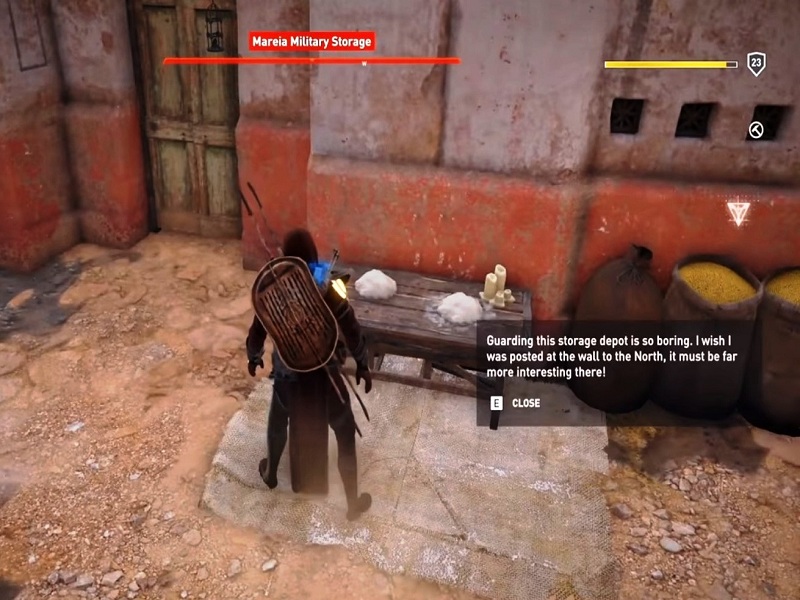 You will find a note on the table at Mareia Military Storage on the south part of Alexandria. This note has a text that has a reference of North Wall, one of the locations of Game of Thrones.
8: Isu Armor: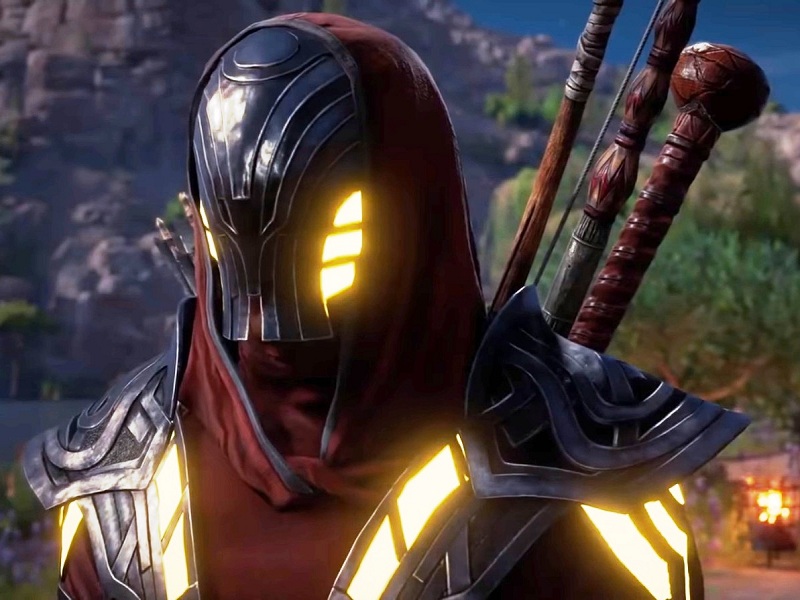 After solving all the Twelve Stone circles and collecting 50 silica from hidden tombs and pyramids you can get Isu Armor. This Sci-Fi looking armor is pretty amazing that falls under Legendary Outfit.
So these are the best Easter Eggs we found in the game, you can also share anything different you find in the game in the comment section below. For more tips and updates on the game you can refer our Assassins Creed Origins Wiki Guide.