F.A.N.G Moves List, Unique Attacks, Special Moves and Critical Art in Street Fighter V
F.A.N.G is one of the 16 fighters in Street Fighter V and all set to fight against the brand new attacks and additional techniques, abilities there are few Skills which are added such as V-Skills, V-Reversals, and V-Triggers. The game also features interactive arena, showcasing special animations when a player is defeated in a certain part of the arena. Here is the complete Data for F.A.N.G and his Attacks.
F.A.N.G – The Cunning Trickster
F.A.N.G also known as The Great F.A.N.G or F.A.N.G Sama in Japanese. He is also one of the Game Bosses in Street Fighter V. F.A.N.G is a very thin and tall man with a goatee who wears a loose, purple Chinese qipao. He uses poison and tricky mix-up character techniques, he is also capable of Long Range Attacks with slippery movements.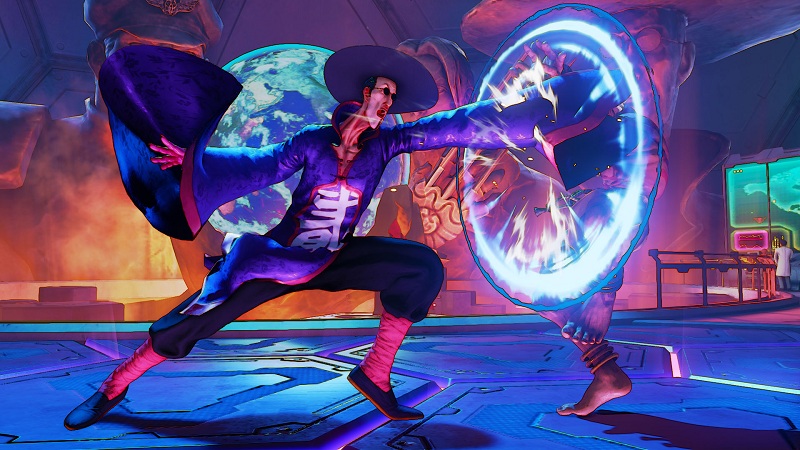 Info Card
Skills: Mixing Toxins
Occupation: Shadaloo Lieutenant
Fight Style: Chines Kempo

Power: 2/5
Range: 5/5
Health: 3/5
Mobility: 3/5
Technique: 3/5
Moves List
Normal Throws
Shimonshu – (CLOSE TO OPPONENT) Forward or N + LP LK
Kyoshitsugeki – (CLOSE TO OPPONENT) Back + LP LK
V-Skill
V-Trigger
V-Reversal
Nikaiho – (DURING GUARD) Forward + All Punch
Unique Attacks
Senpukuga – Down + All Punch Play Kick
Nirenko – Down Right + HP
Special Moves
Nishikyu – Charge Down, UP + Punch
Sotoja – Charge Back, Forward + Punch
Ryobenda – Charge Back, Forward + Kick
Nikankyaku – Quarter-DownRight + Kick
Critical Art
Shishiruirui – Quater Right Quater Right + Punch
Legends:
Forward –
Charge Forward –
Backward –
Charge Backward –
All Punches –
All Kicks –
Down Right –
Down Left –
Up Right –
Up Left –
N –
LP –
MP –
HP –
LK –
MK –
HK –
Quarter-Right –
Quarter-DownRight –
Quarter-Left –
PLAY –