Fallout 4: Far Harbor DLC Walkthrough – Far From Home, Kenji Nakano, Lost Kasumi
Another Fallout 4 DLC is out and Far Harbor is the largest landmass ever added in any DLC so far. The DLC will feature various mystery, dangers, conflicts and meeting new townspeople to know more. You will be taking control of Nike Valentine's new investigation mission to find a missing young daughter. So let's see what all we are going to explore along with this investigation.
Far Harbor DLC Walkthrough
Once you Begin with the DLC, you will be asked to listen to Valentine's Radio and get started with the Mission already. So turn on the radio to Valentine's channel and then fast travel to Diamond City and head inside Nike's office. Once done talking with Ellie Perkins, you will have the marker set towards the edge of the Commonwealth.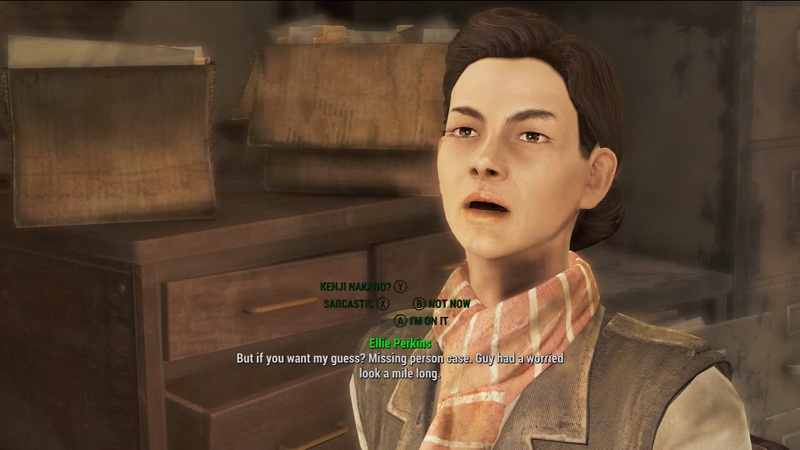 Talk to Kenji Nakano and Investigate Kasumi's Room
After to get inside Nakano Residence, Kenji will ask for your help as you are related to Nike. He wants you to find out his Daughter who is missing after her Grandfather's death. So first you investigate the House and find the Kasumi's Project Radio(Yellow Tapes) which are hints what Kasumi had recorded about her progress. Now Head down and Talk to Kasumi's Mother to know more details about her.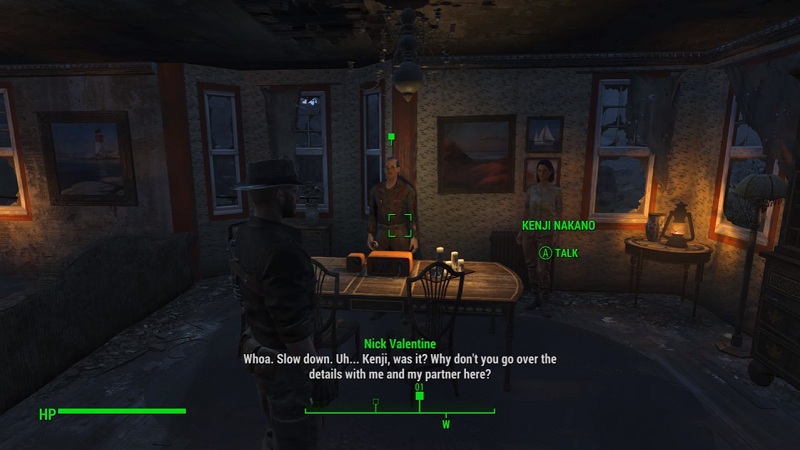 Investigate Dockyard
Head outside the Residence and head right to locate the dockyard(Red Building) and once you get in their head straight and look of the Light tower picture frame which has a hidden key inside then head right to find Grandfather's Note and open the Locker below to find Kasumi's final Holotape.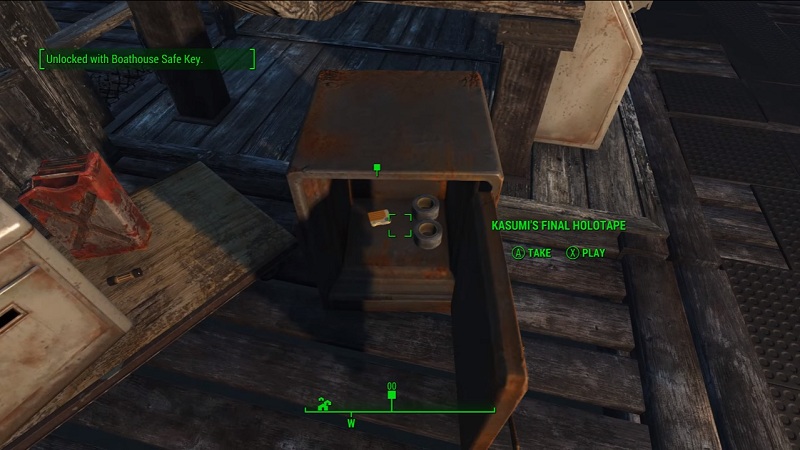 Travel Far Harbor
Head back to the Residence and inform the Nakano everything you know. Now here you can have an optional quest to inform about the Synths at Far Harbor to the Faction you are with or directly get inside the Boat and sail to Far Harbor to find Kasumi and thus completing the first Walkthrough of the Fallout 4 DLC. If you want to continue you can check out our next guide Walk in the Park.