Fallout 4: Where to find Hot Rodder Magazines Location Guide
In Fallout 4 there are 3 Hot Rodder Magazines in total. You must find all three in order to unlock custom paint job for power armor. This Magazine not only provides a unique Paint Job but also a bonus to the player. This Fallout 4 Guide will show you the exact location for each and every Hot Rodder Magazine in the wasteland.
Once you collect any of these Hot Rodder Magazine, you can use the Paint Job on your Power Armor and no crafting ingredients are required. Once you apply for the Paint Job you are rewarded with +1 Agility. There are Three types of Hot Rodder Magazine in Wasteland:
Flames
Paint Job:

Olive base with red edges, and eyes with a shark mouth on the torso

Location:

Robot disposal ground – Inside the watcher's building, on the metal shelving with the terminal on it.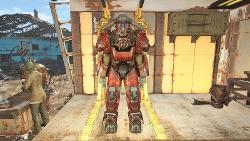 Shark
Paint Job:

Red base with black flames

Location:

Atom Cats garage – On the bedside table in Zeke's trailer.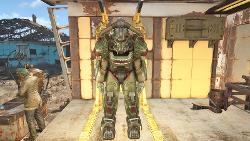 Hot Pink
Paint Job:

Pink base with white scallops

Location:

Parking lot funhouse – Inside the parking lot, top floor.