Far Cry Primal Walkthrough Part 10 – Eye for an Eye and The Bone Cave
In this Far Cry Primal Walkthrough, we will help you complete the quest of Eye for an Eye from Karoosh and The Bone Cave from Jayma. In the First quest you must defend Karoosh from the attack of Mogs and for the second quest, you must hunt for all the missing cave bones for the Wenja hunters. So what are we waiting for, let's begin with the Walkthrough.
​
Eye for an Eye
As you come across Karoosh's Hut you see he is not there and one of his pupils will inform you that Karoosh has gone to Mog's cave and finish the matter once and for all. So you need to defend him in the fight.
Reach Karoosh in Mog's Cave
Head to the Marked location and look for Karoosh inside the Mag's cave, but while you reach there you will encounter Mogs enemies so mark and kill them all. Beware of the Poison bombs in this area. Use your Tamed beast to attack and distract them. We recommend using the One-handed Club to attack and take down with one shot.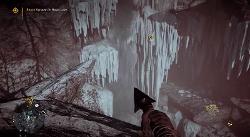 Give Karoosh the Green Leaves
Once you are done killing the Mmogs go forward to the marked location and get inside the cave. Now the cutscene will start, you see Karoosh is badly injured and Mog is dead. You must give the green leave to Karoosh and help him out from this situation to take him back to the village.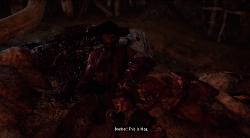 Leave the Cave and Escape the Camp
Now you have healed Karoosh and he can walk on his own, but on your way back to our village you have to defend him at least till getting outside the cave. There will be a bunch of enemies coming towards you so get ready and hit them all. Once you escape the Camp the mission is over and Karoosh is saved.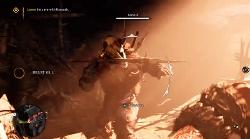 The Bone Cave
Jayma has asked you to hunt for the Missing Cave Bones for the Wenja Hunters so go to the marked location and the first start tracking the blood trail and find the Wenja hunter. Use your Hunter vision and look for the Blood trails nearby and keep on tracing it.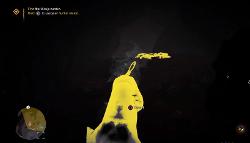 Find the Wenja Hunter
Once you get inside the Cave you will see plenty of Bones hunted by some Wild animal. You continue tracking the Blood trial and look out for our fellow Wenja hunter. You will encounter a couple of Cave Lion so be prepared to fight. After Killing the Cave lion you can heal your injured Wenja Hunter by giving him the Green Leaves. Thus completing the Mission and the Walkthrough.