Far Cry Primal Walkthrough Part 3 – Attack of Udam, Save Village, Bone Trees
Once you have gained the Beast Master Title and acquired few villagers it's time to continue our Journey, Build this place as Home to all the Wenjas Tribe. In This Walkthrough, you need to defend your newly settled place from getting destroyed by the Udams as they are coming back for you to take the revenge. So let's see what and how to complete the Walkthrough part 3 of Far Cry Primal.
Talk To Sayla and Tensay
Once you get control of the Wolf Beast, head back to Sayla to update her about the progress and see what she has to offer. you can either travel all by yourself or open the Map and Fast Travel to Sayla's current location. She will ask you to upgrade the village and let's bring it to notice for all our fellow Wenja People that we live here.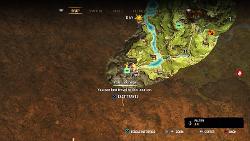 Tensay will ask you to do the same, so get going and gather all the resources you need to Upgrade the Village and their Huts. Once you have the resources, start Upgrading and Celebrate with your small community and Sayla will offer you the Club to use as your new weapon and take the Udams Down.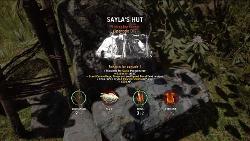 The Attack of Udams
The Next Day, Udams will try to destroy our village and try to kill our people. You must stop them, use the new Club which can hit multiple targets or try holding the button for a heavy attack. After the Cutscene you need to defend your village by killing the Udams, so try igniting your weapon(spear, club) to give more damage.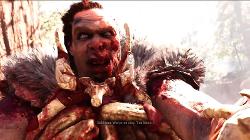 Defend Your Village
The First Wave will be from the Front Gate, do not rush take it easy and use your Bow to aim and attack. See the yellow Marked on your mini-map to see where the enemies are currently.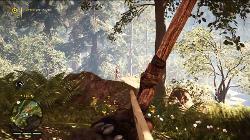 Use Your Beast to help you defending the Village, but make sure you heal him once he is down. Go Inside the cave and defeat him fast as he tries to throw the poison bomb. Once you defeated them all it's time to regroup with Sayla and them plan to Attack Udam's Camp.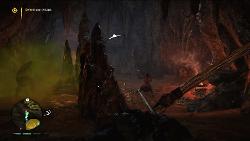 Reach Udam's Camp
Head to the Marked location and, this time, you are alone with your Beast(if not died). The game will prompt you with Stealth attacks tips so use it wisely. Here you can either ask your Beast to take them one by one or go ahead and start the battle( a bit risky).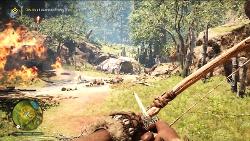 Destroy All Udam Bone Trees
Before Destroying all the Udam Bones you must first take care of the Udam who are very angry for trespassing their camp. Destroy them all one by one and then Investigate the area with your Hunter Vision to get few collectibles and loot. Now its time to destroy the Udam Bone and let them know that we Wenjas are now united and no one can stop us.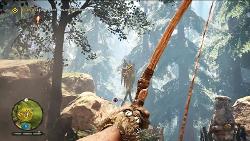 Return To your Village
A cutscene will start where Sayla is angry that Ull the Leader of the Udam lives and he won't stop until all the Wenjas are dead. Thus Completing the Walkthrough part 3 and the new Chapter begin in Part 4 – Jayma The Hunter.