Far Cry Primal Walkthrough Part 7 – The Tall Elk and The Peak of Oros
Once we get all three Key Characters Karoosh, Jayma, and Wogah to our village it's time to start completing their quest after upgrading their huts. The First quest is from Jayma who wants to test our hunting skills and asks us to hunt down the Tall Elk before the Udam do and the second one is from Wogah who will ask you to climb the cliff with the Grappling claw and get the rare eagle feathers for him.
The Tall Elk
This is Jayma's quest where we need to go to the marked location and start hunting for the Tall Elk. You need to follow the fireflies in order to get near the Tall Elk. This Mission will only be available at night so get ready for the hunt and to get your best-tamed beast with you.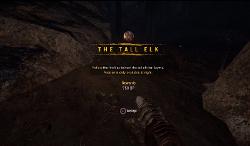 Kill the Tall Elk
Once you have located the Tall Elk you must hunt him down before the Udams.Here your Beast will help you distract them and keep them busy until ou hunt the Elk Down. Complete it as soon as possible with your spear and Bows. If you lost track with the Elk then don't worry they tend to leave their scent so use your hunter vision and track him again. Thus completing the mission with easy.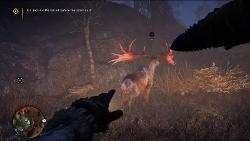 The Peak of Oros
This Quest will be from Wogah where he wants us to climb up the cliff with his Grappling claw and get him some rare eagle feathers. Now remember you can complete any mission at any point in time as far as you are updating the Key Character's hut.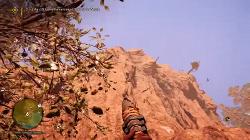 Continue with your Climb on the Cliff until you get on the Top. The Climb is a little difficult, but you will get to learn every possible way to use it so keep your eyes open Tarzan. One you are high enough, an indicator will notify you on the left which will show you 0/4 Eagle feathers collected. This means you are good to go for the hunt.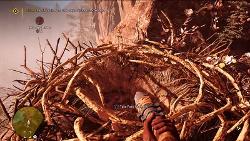 Collect all 4 Rare Feathers
Continue Climbing and you will find nests with the eagle feather, collect it and progress ahead. There will be chances where you might be attacked by the eagles so keep an eye on the sky as well. Once you collected all four feathers from the nest then it's time for Leap of Faith, I mean to dive into the water to complete the mission.