How to Earn Money Fast in South Park The Fractured But Whole
South Park The Fractured But Whole has got a Glitch which will let you earn a lot of money, rather the amount you get for completing the small missions and fights. To take advantage of this what you need to do is Sell the Crafting materials and buyback them as a whole. Please take a note that this glitch works only on the crafting Material like Food, Scrap, Tech, Biohazard, and Meds. It won't work on any other crafting material or products. There are three simple steps to be followed in order to make money fast in South Park The Fractured But Whole. In this guide, we have mentioned the simplest and the easy way for you to understand how the glitch works. So let's start making money as quickly as possible before it's too late (there is a possibility that Ubisoft is going to fix this glitch with a patch or hotfix).
How To Make Money Fast
Step 1 – Get to a Vendor. This process works for all Vendors in the game.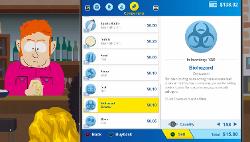 Step 2 – Sell the Crafting material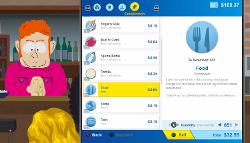 Get to the Vendor and SELL large amount of Material or the complete material ( this is done in order to make a huge difference in your end total)
The money will be instantly added to your total.
The Maximum number of material you can sell is 999
Step 3 – Buyback the complete Stack Again (At once)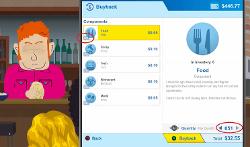 Immediately after selling the crafting material Go To the Buyback option and buyback the complete stack.
The material will be added back to your inventory but you won't be charged.
The Maximum number of material you can buyback is 999.
Note: Buying back things in Parts will charge you, it is necessary for you to buy back the whole stack at once.
Important Note: You can try doing this glitchy with all the vendors in the game but again let me make it clear that this will only work on the materials and not on the items. You can max load your account with $9999.99.
That's all for this guide, stay tuned for more amazing guides on South Park The Fractured But Whole. Till then Do refer our other guides on South Park How To Fix Small Text And Loot Pop-Ups Issue.