Exclusive Cars In Forza 7 And How To Get Them
Mostly all cars can be played in the Forza 7 as Rental cars, which don't use your XP or CR. If you wish to unlock the cars from the Car Collector Tier and Exclusive Cars, you will have to increase the Tier points and then buy them. One can see the Exclusive Cars in the Car Collection Menu and select the car to know details on how to unlock it. Below we have mentioned the list of all exclusive Cars available in Forza 7 which you cannot be purchased from the BUY CAR section, and along with the list we have also mentioned the way you can unlock these Exclusive Cars.
Exclusive Cars And How To Unlock Them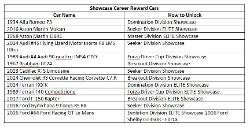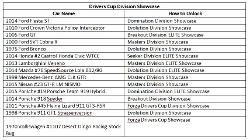 That's all we have right now for this guide. The list is not complete so stay tuned for more updates.
Source: Special Thanks to willbsn13