How to Earn easy money and reputation in Need For Speed
Need for Speed 2015 game is ready to hit your consoles this November 3rd. EA's latest Need for Speed is the twenty-first installment and Reboot of the franchise developed by Ghost Games. Getting your hands on the car will be easy, but you need money and reputation to survive with the gangs. Here is everything you need to know how to earn easy money and reputation in Need For Speed.
Who needs Money? Today all we need to discuss is about earning easy money in Need for Speed at an early stage. If your done hunting all over the map for money, I think you might have missed this one which will provide you easy Money along with high rep. Check out the Torque of Town outside the Map marked in blue.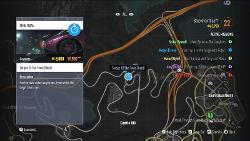 This event is quite early unlocked in the game so go get it. The Torque of Town is a time limit race where you need to beat the target time. If you manage to clear the race then it will easily bag you $8000 and 30k Rep. The Target Time you need to beat is just 2.47 min which can be easily achieved.
I was driving a Skyline GTR which has 450 horsepower, so I made it with ease in just 2.31 min. Make sure you don't hit any of the traffic as it will deduct your money. Let us know what was your break time in the comments below.