How to Get the Amygdalan Arm in Bloodborne: The Old Hunters Guide
Once you begin with the DCL – The Old Hunters you notice some areas are similar to the Yharnam with extra expansions to it. Also, there is a variety of weapons for you to collect and use it against the enemies. This Bloodborne DCL Guide will show you how to locate and obtain the Amygdalan Arm weapon.
How to Get the Amygdalan Arm
As you Chip into the latest section of DCL that is the Hunter's Nightmare you see a lamp ahead, head towards the lamp and take right. Keep moving until you passed the bridge which is over the sewer of blood. This sewer Path will lead you to Ludwig, but hear you need to take left and you will come across some beautiful blood-spewing ladies, simply keep moving until you encounter some fallen carriages on your left.
Once you pass the last carriage the ladies won't be following you anymore so head straight to the cave where you encounter a Hunter with a Gatling gun. you job is to take him down without taking damage from the Gatling gun as they are very dangerous and provide critical damage. After you eliminate the Hunter keep heading inside the cave.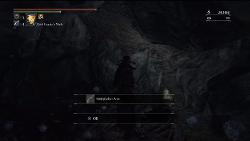 Make sure you are ready to take down all the enemies in the lower area and before that try to collect all the items nearby. Once you reach the Lower area get ready to defeat the Blood-Starved Beast which is a way too aggressive, but non-poisonous. After defeating the Beast, you will find the Amygdalan Arm at teh corner of the cave. Grab it and Start using it as it is the one of the most powerful weapons in Bloodborne.