How to Get the Church Cannon in Bloodborne: The Old Hunters Guide
There are various newly added fancy weapons in the Bloodborne DCL: The Old Hunters and The Church Cannon is one of them. The weapon Church Cannon works as a firearm which fires with curved trajectory and creates explosion upon impact. With this Bloodborne DCL Guide, you can locate the exact location and get the Church Cannon.
How to Get the Church Cannon
The Church Cannon was used by the early brawny men with deteriorated brains in the healing Church. To get one first head to grab the Eye Pendant from the Cathedral and then you are allowed to access the elevator which takes you up to the Research Hall, but you don't exactly need to head up instead head inside the elevator and hop off to allow it to head off.
Now that the area is clear where you find the Laurence's skull at the lower platform. Simply grab the skull(if haven't already) then push the lever to call the elevator down. Now that you pull the lever hop into the platform again which will take you to another lower level where you find a chest.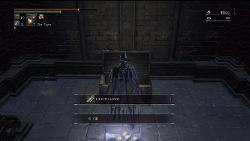 Once you reach the lowest level you encounter a Chest in front of you and in this chest you will find your Ultimate weapon the Church Cannon. Enjoy the newly added firearm and let the hunter know what your weapon can do.