How to Get The Holy Moonlight Sword in Bloodborne: The Old Hunters Guide
The Holy Moonlight Sword known as the legendary sword which was discovered by Ludwig and they say only a few have ever set eyes on such great blade and get the Guidance from it. his Bloodborne: The Old Hunter Guide will provide you details on how to get the Holy Moonlight Sword in the game.
How to Get The Holy Moonlight Sword
It is said the once who carries The Holy Moonlight Sword will be guided with some private and unique path. The Main Difference between Ludwig's Holy Blade and Holy Moonlight Sword is that the Moonlight Sword summons an Arcane Sheath with a very powerful damage. So let's have a look on how to retrieve the Legendary Moonlight Sword.
Starting from the Hunter's Nightmare head towards the room where you will fight Ludwig, the Holy Blade and once you take him down check out his separated head which will have some life to speak. Listen carefully to everything that it says and then you can kill the head to obtain the fabled weapon.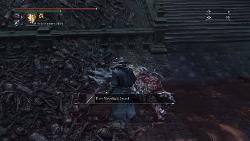 The Fabled weapon is none other than the Holy Moonlight Sword. Try using it against you enemies by throwing some wave of light by Tapping R2 and some charged up vertical wave by Holding R2. Now that you have acquired the Legendary Moonlight Sword you will be the talk of Yharnam. Enjoy your journey with this Legendary weapon.