How to play or stream Youtube Netflix 4K Video on PS4 Pro
PS4 Pro has a 4K video support, but there is some problem with the output. Somehow it will work well if you are having the right kind of settings. We have a guide that can help you in fixing the problem. That is linked after the second paragraph below. If you are unable to get 4K output you can refer the steps mentioned in it. This guide offers simple solutions on how to stream 4K videos from online streaming services like Youtube or Netflix. There are no special settings for it, what matters is to put PS4 Pro on 4K settings with the output on your TV. That is the science here.
Sony states the issue with 4K output is due to the TV compatibility. There are some simple tweaks you can do by referring the below guide if you had not yet enabled it.
How to fix PS4 Pro 4K TV Resolution Problem – This is a short guide that will help you to deal with actual 4K settings.
How to stream Youtube 4K Videos on PS4 Pro Console:
On the Youtube app in the console you will need to search for video with 4K. For example – game trailers 4K, you will get a lot of results in with 4K tag at the bottom. Just select it to play.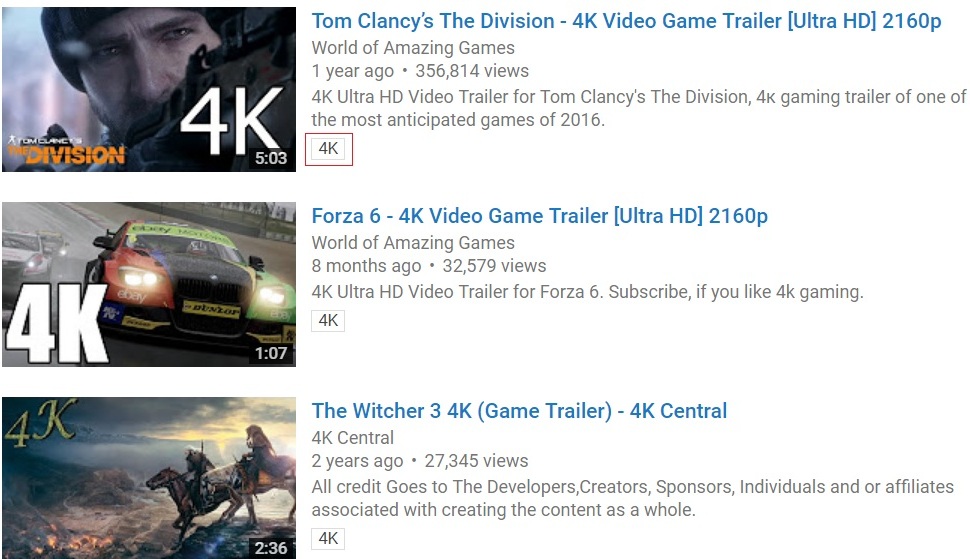 How to stream Netflix 4K Videos on PS4 Pro Console:
In Netflix app there is an UltraHD 4K Section. You have to go under that and select a video to stream 4K. It is necessary to have an internet speed of 25mbps or higher for smooth streaming.
So this was the simple way of streaming 4K Youtube and Netflix content on PS4 Pro. This is just the streaming part, important thing is to setup the console first to get a 4K output.