Just Cause 3: How to Locate Mario Frigo in Mario Kart without any Mission
Mario Frigo in Just Cause 3 is good friends with Rico during their childhood and helps him with Retrieving Medici from Di Ravello's dictatorship. He guides you with the missions, but if you find him expect for Missions and quest this Just Cause 3 will help you find him.
How to Locate Mario Frigo in Mario Kart
Mario Frigo is the leader of The Rebellion and the deuteragonist of Just Cause 3. He began a rebellion against Di Ravello's dictatorship which had started failing until the arrival of Rico. Di Ravello then made Mario as his primary target than before. If you find him without mission then You must know that He's a soapbox car enthusiast and he can be Found Falco Maxime military base.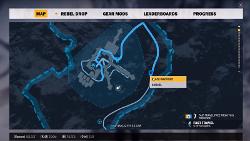 You must Liberate the area first before making any move. Otherwise, you will be targeted with all the military army and making it difficult for you to meet Mario. Once you Liberate the area you must turn of the canons and go to the entrance of the base where you will find a cart. Drive it and until you see another cart where Mario is driving it.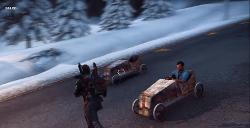 You can either race with him or else drag him out. He spawns in the same Sandbox car or Mario Kart. Do whatever you want to do with him he will again spawn at the same place.