Karin Moves List, Unique Attacks, Special Moves and Critical Art in Street Fighter V
Karin is one of the 16 fighters in Street Fighter V and all set to fight against the brand new attacks and additional techniques, abilities there are few Skills which are added such as V-Skills, V-Reversals, and V-Triggers. The game also features interactive arena, showcasing special animations when a player is defeated in a certain part of the arena. Here is the complete Data for Karin and her Attacks.
Karin – Perfect Victor
Karin made her debut in 1996 Street Fighter manga. Her Outfit in Street Fighter V is no more a school girl, but into a business suit-esque outfit. She also considers herself a rival of Sakura, who defeated her when challenged. Her Fighting style includes some new and unique skills. Unflattering comments which don't meet her expectations, she seems to have lived up to her previous realization that is the challenge, not victory, that is important.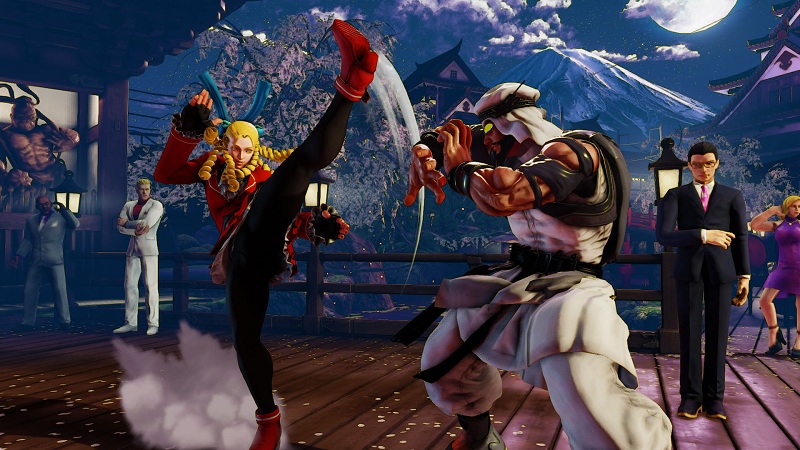 Info Card
Skills: Puzzle Solving
Occupation: Eldest Son in Wealthy Middle Eastern Family
Fight Style: Parkour

Power: 3/5
Range: 2/5
Health: 2/5
Mobility: 3/5
Technique: 5/5
Moves List
Normal Throws
Hajotsui – (CLOSE TO OPPONENT) Forward or N + LP LK
Arakuma Inashi – (CLOSE TO OPPONENT) Back + LP LK
V-Skill
Meioken – MP MK *HOLD BUTTONS TO CHANGE PROPERTIES
V-Trigger
Kanzuki-Ryu Guren No Kata – HP HK
Guren Ken – Quater Right + Punch
Guren Hosho – Quater Right + Punch Play Punch
Guren Senha – Quater Right + Punch Play Up + Punch
Guren Chochu – Quater Right + Punch Play Down + Punch
Guren Hochu – Quater Right + Punch Play Down + Punch Play Down + Punch
Guren Resshu – Quater Right + Punch Play Down + Punch Play Up + Kick
Guren Kusabi – Quater Right + Punch Play Down + Punch Play Down + Kick
Guren Kyoho – Quater Right + Punch Play Kick
V-Reversal
Yashagaeshi – (DURING GUARD) Forward + All Punch
Unique Attacks
Tsumujigari – Forward + MK
Special Moves
Kanzuki-Ryu Hokojutsu Seppo – Quater Right + Kick
Tenko – Quater Right + Kick Play Punch *(Press Punch fast to change properties)
Orochi – Quater Right + Kick Play Down + Punch
Mujinkyaku – Quater Left + Kick
Ressenha – Quater Left + Punch
Senha Kusabi – Quater Left + Punch Play Down + Kick
Senha Resshu – Quater Left + Punch Play Up + Kick
Critical Art
Kanzuki-Ryu Hadorokushiki Hasha No Kata – Quater Right Quater Right + Punch
Legends:
Forward –
Charge Forward –
Backward –
Charge Backward –
All Punches –
All Kicks –
Down Right –
Down Left –
Up Right –
Up Left –
N –
LP –
MP –
HP –
LK –
MK –
HK –
Quarter-Right –
Quarter-DownRight –
Quarter-Left –
PLAY –