Ken Moves List, Unique Attacks, Special Moves and Critical Art in Street Fighter V
Ken is one of the 16 fighters in Street Fighter V and all set to fight against the brand new attacks and additional techniques, abilities there are few Skills which are added such as V-Skills, V-Reversals, and V-Triggers. The game also features interactive arena, showcasing special animations when a player is defeated in a certain part of the arena. Here is the complete Data for Ken Master and his Attacks.
Ken Master – The Fire-Breathing Fist
Ken makes his return in Street Fighter V, he is also one of the Second most Main protagonists of this series. He and his Best Friend RYU have similar goals of testing his power against different fighters and strive to become stronger. In Street Fighter V you will notice a different Ken as he has a different outfit and hairstyle.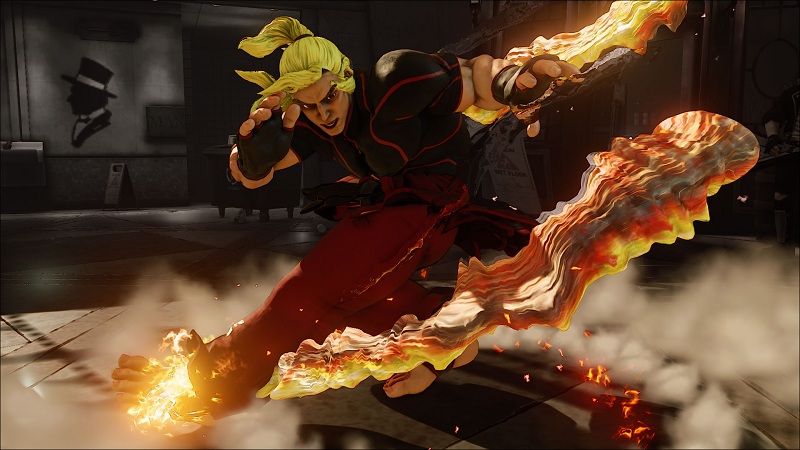 Info Card
Skills: Cooking Pasta
Occupation: Martial Artist
Fight Style: Ansatsuken

Power: 4/5
Range: 2/5
Health: 3/5
Mobility: 4/5
Technique: 4/5
Moves List
Normal Throws
Knee Bash (When Close to Opponent) – Forward or N + LP LK
Hell Wheel (When Close to Opponent) – Backward + LP LK
V-Skill
Quick Step – MP + MK (Hold to Unleash Step Kick)
V-Trigger
V-Reversal
Senpu Nataotoshi (During Guard) – Forward + All Kicks
Unique Attacks
Thunder Kick – Forward + HK (Hold Button)
Thunder Kick (feint) – Forward + HK
Inazuma Kick – Backward + MK
Chin Buster – Backward + MP
Chin Buster 2nd – Backward + MP PLAY + HP
Lion Breaker – MK PLAY + HK
Special Moves
Hadoken – Quarter-Right + Punch
Shoryuken – Quarter-DownRight + Punch
Tatsumaki Senpukyaku – Quarter-Left + Kick
Airborne Tatsumaki Senpukyaku(During Forward Jump) – Quarter-Left + Kick
Critical Art
Guren Enjinkyaku – Quarter-Right + Quarter-Right + Kick
Legends:
Forward –
Charge Forward –
Backward –
Charge Backward –
All Punches –
All Kicks –
Down Right –
Down Left –
Up Right –
Up Left –
N –
LP –
MP –
HP –
LK –
MK –
HK –
Quarter-Right –
Quarter-DownRight –
Quarter-Left –
PLAY –