Living Legend : Final Fantasy XV Chapter 4 Walkthrough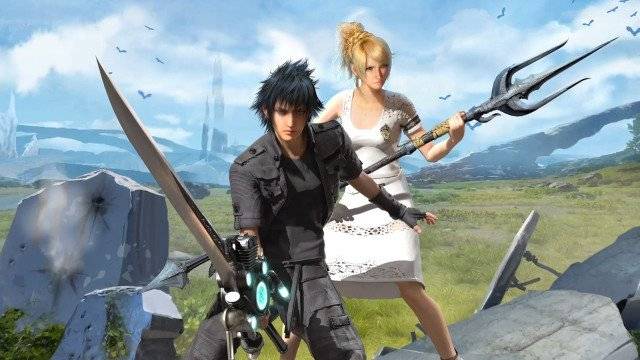 As the land is rocked by tremors, Noctis is wracked with headaches. The self-styled 'Man of No Consequence' advises the would be King to go and heed the Archaean's call. Though loath to believe a suspicious stranger, the four friends nevertheless find themselves with no recourse but to follow Ardyn to the Disc of Cauthess, where Titan is said to slumber.
Chapter 4 Living Legend
A Dubious Drive: The objective is just to follow Ardyn's car. It is a small chase drive that will take you to the location. So there is nothing much just to follow Ardyn to the location.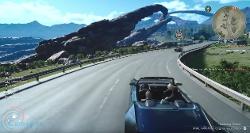 Onward to the Disc: Now find Ardyn in the place and then talk to him. Accept his drive to Disc for moving ahead in the game. Similar to the first thing you did at the start, follow Ardyn towards disc. It is again a short driving mission, you just have to follow his car towards Archaeans door. Just maintain a short distance or else you have to begin again.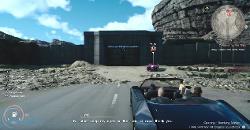 The Archaean: Ardyn will leave you at the door, now you have to drive inside towards the path marked on the map so just keep moving ahead till the end point. Later take a left towards a small passage among the rocks. You will have to walk into the ruins leaving Regalia. You will reach Tomb of Mystic at the end.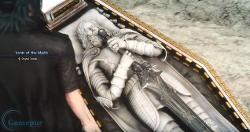 Next cut scene will reveal a titan, after Noctis takes the sword. Follow the path by moving ahead. Fight with a few Dynoaevis. Avoid fire flames on the path, they can cost you HP.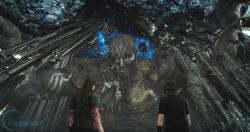 The Archaean: Follow the Trail: Keep moving ahead after encountering the Titan. Interact positive with Gladious for the next cut scene.
The Archaean: Eliminate the Enemy: Fight with imperial troops to finish this objective. Gladious is the only friend with you this time.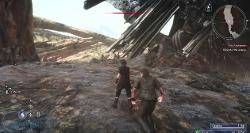 The Trail of Titan: Follow the Trail: After being attacked by the Titan block his attack.
The Trail of Titan: Flee with Gladious: Next aim is to get out of the way of Titan's attack. Just follow Gladious. Keep running ahead. The next objective is to evade the Titans attack. Later you will need to destroy the Titan's arm after blocking his attack. The most lethal attack is Titans hand that stroke through the ground, it cost max HP. Use the Point-Wrap point ahead on top just opposite of Titan to evade it.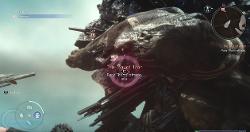 With the end of Titan, Chapter 4 Living Legend also ends. You can continue to the next Chapter 5 Dark Clouds or you can also check our Final Fantasy XV Wiki guide to know more about the game walkthrough, tips, tricks, and cheats.