Loot Crate Tips – Star Wars Battlefront II
Star Wars Battlefront II brings different items that you can find in the game, both in the campaign and in multiplayer mode. One among them is Loot Crates or Loot Boxes. Anytime if you step in loot create around you, don't ignore it. A loot crate can be a turning point for your game by offering you cards or abilities not seen before. You can also buy Loot Crates to progress fast. In this guide, we will tell why you need to open these Loot Crates first and what things they can offer. Microtransaction is temporarily disabled due to the recent controversy.
Battlefront II Tips on Loot Crates
Loot Crates are similar to the Treasure chest that we commonly see in many games. Sometimes they spawn randomly, sometimes they drop after killing an enemy, etc. Loot Crates can offer you weapons, star cards, in-game credit points, etc. When you start playing the multiplayer mode, do check your Daily Loot Crate. You will get one every day which can be filled with rare items.
How Many Types of Loot Crates Are There In Battlefront 2?
Till now there are around three types, Hero Create, Trooper Crate and Starfighter Crate. There can be more on the basis of game edition and updates by the developer. If you found a Hero Crate you can get a Hero Star Card, there can be one or two. You can find a Crafting item also. The Hero Crate can also possibly carry Star Cards for Starfighter or Troopers. There can be a Special Star Cards and Vehicle Star Cards. Emotes, Victory Poses, and Weapons are quite common in these crates.
What Do You Get In A Loot Crate?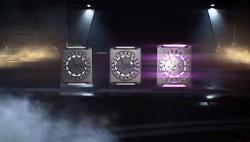 Opening up a Crate will usually reward you with three items. You can get crafting parts or star cards. It is a random process, there is no specific item will always be there but do check the Daily Loot Crate to gather your rewards. Getting a Star Card for a specific character brings abilities to upgrade. For example, you got a Star Card for Rey. Go to the Collection Tab and pick the Character. Choose the Star Card to equip that unique ability. The Loot Crate also offers Star Cards for heroes and villains. You can also get perks for characters and vehicles, for example, a perk to reduce the cooldown time for ability. Loot Boxes also contribute a lot to the character progression and to crafting. You will be able to locate many items through them.
How Much A Loot Crate Cost?
Daily Loot Crate will be available for free every day, for others, you will have to pay by Credit. If you want to go for character progression then Hero Crate's are there that comes for 2000 Credit. Trooper Crate cost 4,100 Credits and Star Fighter Create cost 2,400 Credits. Recent outrage against the micro-transaction by gamers' around the world, EA has dropped the Credit requirement. Still, if you calculate you will have to play around an hour around 1,500 credits. These can be really costly if you want to unlock a Hero, but quite acceptable when it comes to buying Loot Boxes.
Playing matches will reward you Credit which you can accumulate and buy the crates later on. By moving your mouse over the crate there are possible chances that you can know what in it, so it will help you to pick better one. Do share your views what you found in the Loot Crates. For more tips and updates on the game, you can read our Battlefront II Wiki Guide.