MGS V: Metal Gear Online Enforcer Class Tips and Tricks
In the middle of the three classes you find in Metal Gear Online there is the Enforcer, the kind of guy you would use to open up a battle and try with all of your strength to win in the shortest period possible. He is the man capable of heavy fire, who can cover his teammates when moving around the map and take damage instead of them.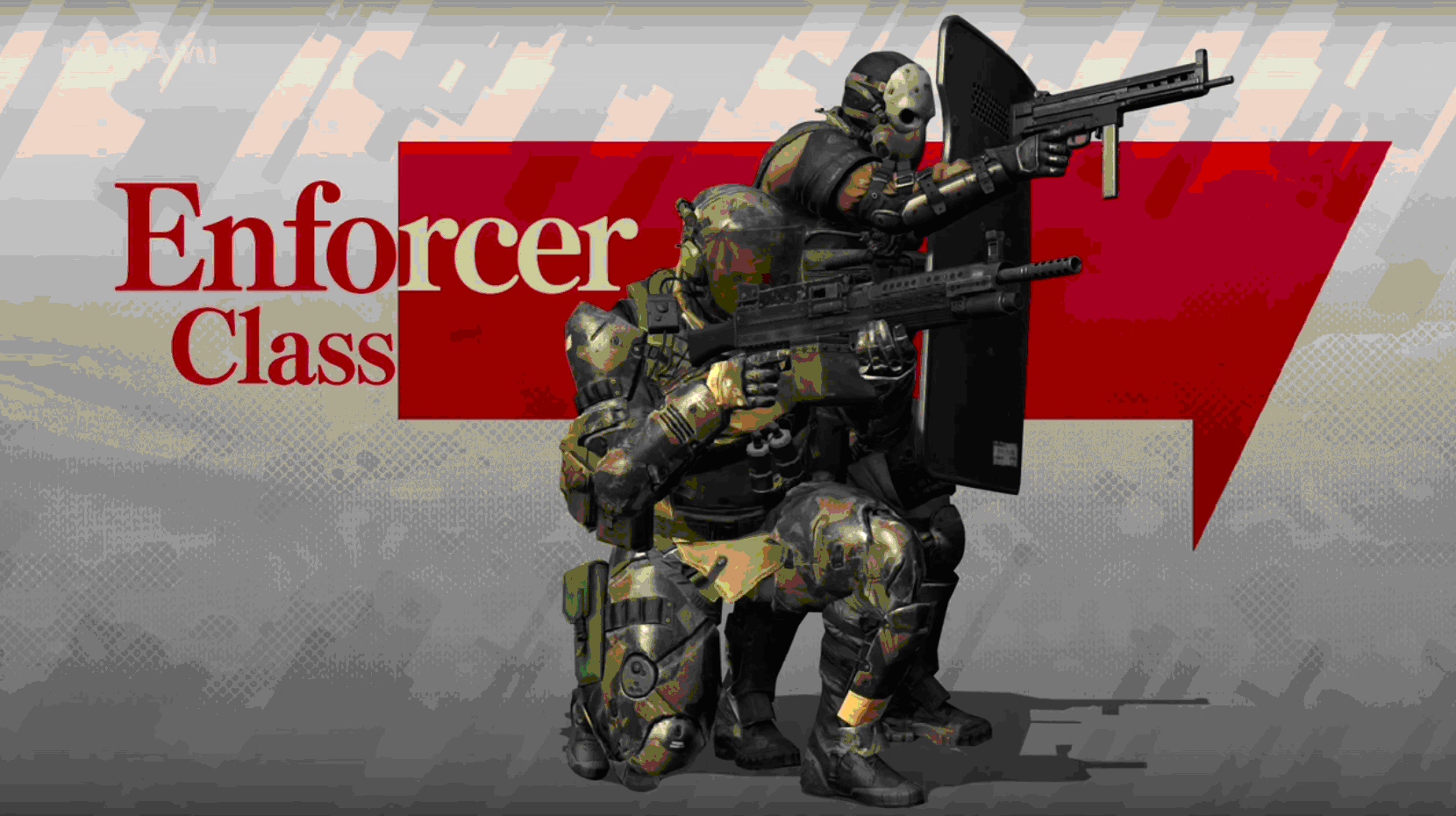 Good guy Enforcer has two playstyles anyway:
The Juggernaut that focues on damage above all else
The Tank which uses a shield to absorb and block damage for their team.
Talking about weapons, the Enforcer prefers Machine Guns and Grenades, as he specializes in medium range combat (while Scouts snipe from the long distance and Infiltrators sneak around you).
What's good with this is that the Enforcer's capable of carrying weapons with heavy rate of fire and high damage skills, that can even bring down a Walker Gear.
Don't trust him if you don't like to have a class with problems of speed and weight, anyway: those are both components that matter in Metal Gear Online and, if they are an issue for you, you should come along with some other classes.