Need For Speed 2015 All collectibles Map Location
There are four different types of collectibles you need to hunt for in Need for Speed 2015. Player can easily deviate from races, earning money and Reps and benefit from different collectibles at their disposal. Here is everything you need to know about the collectibles and their location across Ventura Bay in Need for Speed 2015.
Four Different Types of Collectibles in Need for Speed 2015 are:
Vista Spots
There are 30 Vista spots in the Map and players will have to head to these location, park their car and take scenic snapshots. You can identify the Vista spots by Searching for the Camera icon show in the image shared below.
Donut Spots
There are 30 Donut spots in the Map and players must head to these location, Burn thier tyres against the roads and escape in the smoke. you mus perform a complete circle of burnt tyre in order to complete the collectible challenge. You can search the Donut Spots with icon of round arrows in the Map given below.
Free Parts
There is 12 such location in the Map waiting on 12 pickup trucks which have the free parts. There are two in every district so go ahead locate and grab them to add into your collection. Check the Car icon in the image below to locate them.
Car Challenges
Ventura Bay is home to different racing drivers, and if you havn't notived yet the yellow markers in your map are noting but he racing drivers which you can challenge them anytime. There are total 51 drivers out there in the city. They do not have any specific location you can locate them on your map as they keep on riding across the city.
Collectibles Location in each District:
Ventura bay is divided into 6 district, so we decided to share collectible location one by one. You can find the images below for every district.
Collectibles in South Port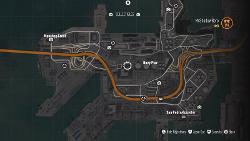 Collectibles in Burnwood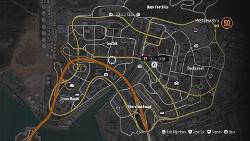 Collectibles in EL-Rey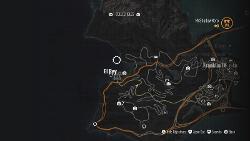 Collectibles in Crescent Mountain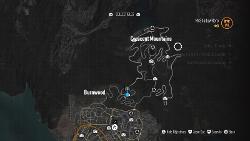 Collectibles in Franklin Terrace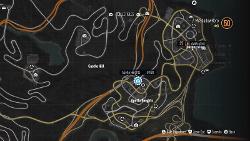 Collectibles in Royal Park