Mission 6 The Outcasts Walkthrough – Star Wars Battlefront II
In the last mission The Storm, Commander Iden Versio was on a mission to bring a target back to Garrick Versio who is also his father. But as she saw the civilians are in danger she chooses to save them along with Agent Meeko that lead to treason against the Empire. In this Mission 6, Commander Iden surrenders to the Rebellions and join them against the Empire.
Mission 6 The Outcasts Walkthrough
Destroy The Cinder Satellites: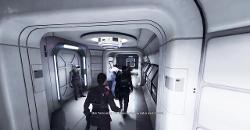 After the cutscene, where Iden surrenders to rebels, follow the General. There will be another cutscene later. After a short while, this will trigger a space mission. You will have to fly in and destroy all the satellites ahead. After destroying a few, you will have to three thermal power cores.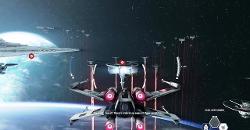 After destroying all of those big satellites, go to the next marker. Watch for the debris around. Again there will be three big satellites that you have to destroy. Fly near to the same to destroy it fast. There will be a third marker then, you will have to follow the same objective, destroying three main satellites.
Protect Y-wing Bombers: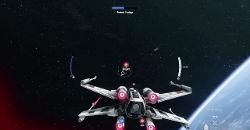 Once you are done with the above part, you will have to target the star destroyers shield array. Keep killing the fighter ships around to defend the Y-wings. There will be ample of them flying around, adjust your position according to follow them. Once the fighter ship in your range, shoot to destroy. More TIE fighters will appear, you will have to be quick here. if you are unable to track them, try to fly a bit far and then turn around. To avoid much damage to your ship, you can also shoot the warplanes cannons.
After destroying all the TIE fighters, there will be a cutscene, in which Rebellions will attack the star destroyer. This is where the chapter Outcasts Ends. You can read our walkthrough on the next mission Royalty Iden files to Theed to protect the city from Empire's Attack. You can also refer our Star Wars Battlefront II Wiki for more updates on the game.