What To Do If You Start Late In PUBG
Ample of time when you start playing the game things will be slow for you in PlayerUnknown's Battlegrounds. randomly getting shot and dying for no reason is frustrating. making your way to Top 10 in Leaderboard is challenging, but not impossible. There are various strategies you can try out to gain high points in the game, but what in case you begin late. This will happen every now and then when you find yourself landing last or way behind in progress compared to other players. In this guide, you can find some essential tips on starting late in PUBG.
Tips On Starting Your Game Late in PUBG
Before we start one thing you have to understand is to get a secure location once you are on the ground. Try to stay out of others visibility, so that you are not spotted easily and killed. You can crouch on low grounds or crawl in the bushes. Keep listening to voices around, footsteps, gunshots, vehicle noises, etc. Each of these is the indicator of someone around.
Looting: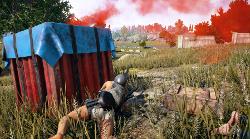 Loot is necessary because it is the best possible way to get good items. So you have to ensure that you are having enough items like a weapon, enough ammo, etc to kill the players ahead of you. With that keeping, enough consumables also matter. You have to learn about Healing items and way to Heal Fast. In your inventory, you must have a rifle, and around 100 to 200 ammo. With that, you must have 2 meds or first aid kits, along with a couple of boosts.
Getting Kills: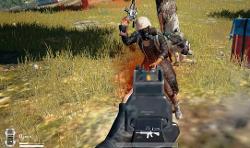 After you are able to get enough loots with you, you will have to slowly start searching for enemies around you. So that you can get kills and you can increase your chances of reaching higher ranks. With killing the enemies you can also gather items from the dead bodies. If you are not sure, then try to get a vehicle, and drive around. The vehicle will give you some extra damage protection but don't drive into a group. Wait back unless someone follows you or you spot them. Park the vehicle on a distant out of the player's range and slowly proceed in the direction. A motorcycle is fastest and also easy to hide, it also consumes the least fuel. So you can drive that for a longer time. With the help of vehicle, you can drive around the circle and also escape the shrinking circle fast. Stealth is one of the most demanding skills for PUBG.
Position: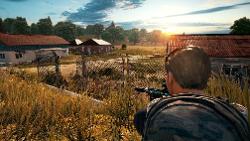 The next final thing you have to do is to find a position where you can camp safely. For example on a building roof, if you have a sniper you can spot others walking around and shoot them. You can also see incoming vehicles. So finding a position matters a lot. Many pro players try to find a high ground so that they are hard to spot. Even if they are attacked it is easy for them to hide. Position matters a lot as the circle shrinks, it forces players towards a narrow area, and that means more competition. So if you are in a good position you are safe and strong. If you are able to reach the center area safely then you will not require to move at all just camp and kill. Also, try avoiding the Blue Circle, you cannot plan your movements if you are near to this one.
The Top 10 Fight: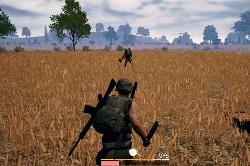 Last you are in the top 10 that means a few are left to win the game. This is the real Danger Zone of the game. Once again your position determines your win rate. So at all cost, before you are able to reach the top 10 list try to find the best possible position at all cost. Especially if you are able to get high grounds you will be safer, as you can scout the entire area easily. Like spotting the smoke, finding hidden enemies, etc. If you are able to locate someone you can instantly fire. If you two players are engaged in a fight do not interrupt. Save your ammo, let one of them kill each other and then you can take your shot.
Avoid Alerting Your Location: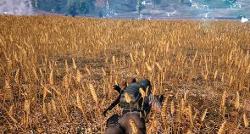 A few things you must not do to alert others to your position. For example, standing up when there is grass around. Next using grenades that release smoke or explosion. This alerts others easily. Also, do not shoot when there are too many around, try using a silencer. It might not help you must but the silencer will not let enemies at distant to hear gunshot voices. Driving a vehicle in the end game is also risky along with looting a dead enemy. Looting someone dead can be a honey trap so try to focus and wait back until you are sure.
With the following tips, you can make your job a lot more easier when you start late in the game. Starting late does not mean you will die easily but you are a bit out of competition, you can take benefit of that position.