Rainbow Mika Moves List, Unique Attacks, Special Moves and Critical Art in Street Fighter V
Mika is one of the 16 fighters in Street Fighter V and all set to fight against the brand new attacks and additional techniques, abilities there are few Skills which are added such as V-Skills, V-Reversals, and V-Triggers. The game also features interactive arena, showcasing special animations when a player is defeated in a certain part of the arena. Here is the complete Data for Mika and his Attacks.
Mika – The Seven Colored Bomber
Mika's character name Rainbow Mika and Real Name Mika Nanakawa is a professional wrestler trained in a Tag Team environment. After Street Fighter 3 she makes her Return in V with her wrestling moves she can be a little rough around the edges, but she definitely has the potential to enter the pro circuit.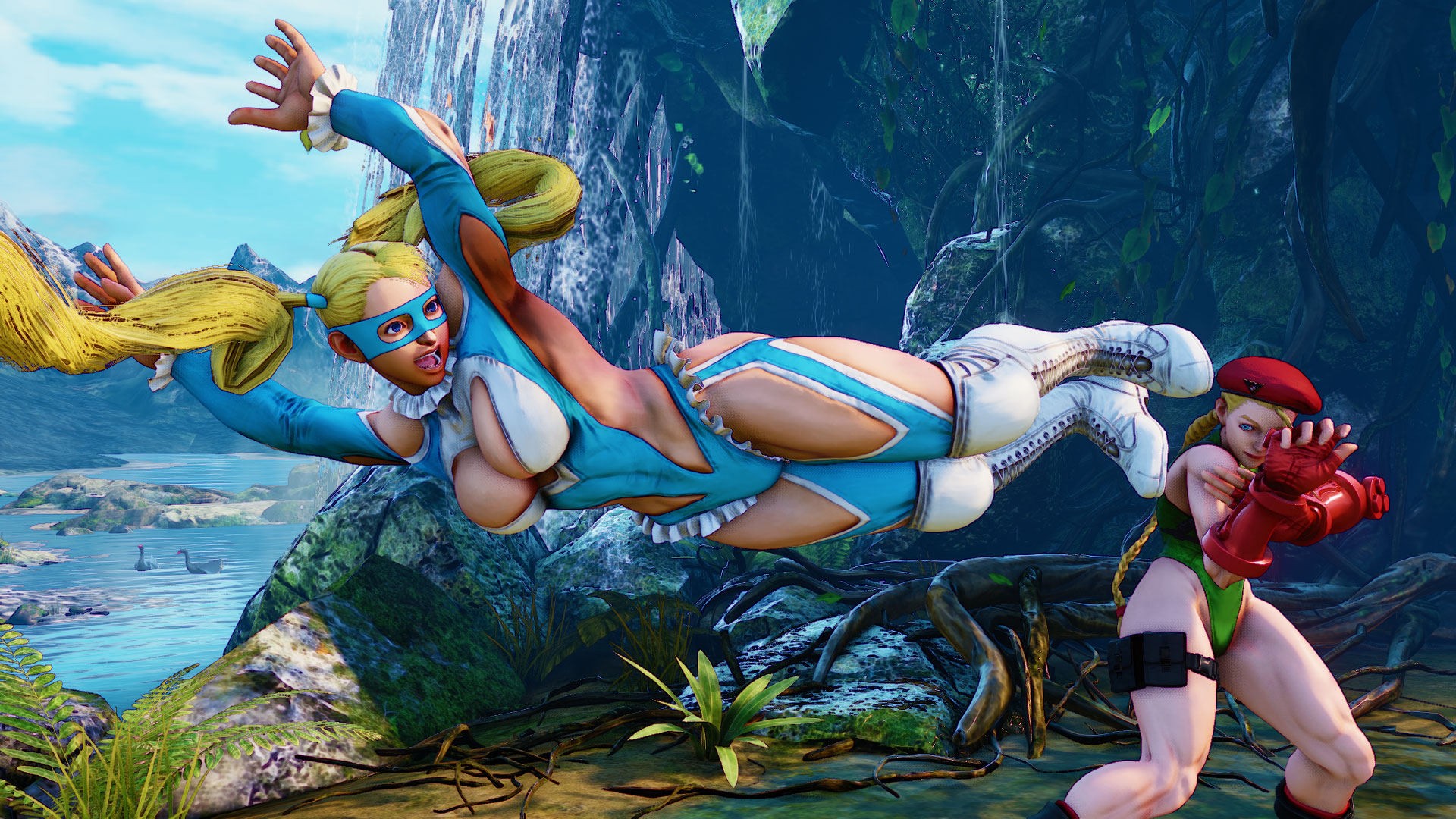 Info Card
Skills: Overheating
Occupation: Pro Wrestler
Fight Style: Pro Wrestling

Power: 3/5
Range: 1/5
Health: 3/5
Mobility: 1/5
Technique: 3/5
Normal Throws
Daydream Headlock – Forward or N + LP LK
Sell Down – Backward + LP LK
V-Skill
Mic Performance – MP + MK *HOLD BUTTONS TO POWER UP NORMAL AND SPECIAL THROWS
V-Trigger
Nadeshiko (above) – HP + HK
Nadeshiko (front) – Backward + HP + HK
Nadeshiko (behind) – Forward + HP + HK
V-Reversal
Peach Gator – (During Guard) – Forward + All Punches
Unique Attacks
Stomp Chop – LK Play MP
Dive Bomb – (DURING FORWARD JUMP) Down + MP
Lady Mika – Forward +HP
Passion Press – Back Or Forward +MP
Passion Rope Throw (forward) – Back Or Forward +MP Play Forward + MP
Passion Rope Throw (backward) – Back Or Forward +MP Play Back + MP
Special Moves
Shooting Peach – Quarter-Right + Punch
Wingless Airplane – Quarter-Right + Kick *V-SKILL INCREASES POWER
Rainbow Typhoon – (CLOSE TO OPPONENT) Half-left + Punch *V-SKILL INCREASES POWER
Brimstone – (CLOSE TO OPPONENT) Half-left + Kick *V-SKILL INCREASES POWER
Critical Art
Peach Assault – Quarter-Left Quarter-Left + Punch *V-SKILL INCREASED POWER
*Commands written here are for characters facing right. All commands are reversed when facing left
Legends:
Forward –
Charge Forward –
Backward –
Charge Backward –
All Punches –
All Kicks –
Down Right –
Down Left –
Up Right –
Up Left –
N –
LP –
MP –
HP –
LK –
MK –
HK –
Quarter-Right –
Quarter-DownRight –
Quarter-Left –
PLAY –