Shadow Warrior 2 Easter Eggs and Secrets
Shadow Warrior 2 is a reboot for 2013's Shadow Run and you will continue to control Lo Wang five years later after shattered alliance between his deceitful former boss and the ancient gods of the shadow realm. This article will show you the exact location where to find the Easter Eggs and secrets in the game.
Easter Eggs and Secrets
Minecraft Cave Easter Eggs
The first in our list is the Minecraft Cave which can be located during the Mission – Ninja'd Scrolls. In the second part where you need to recover the missing student Dojo Kid. In the same place where you kill the guard to get the Key find a hidden passage and a secret wall, destroy it and enter the Minecraft Cave.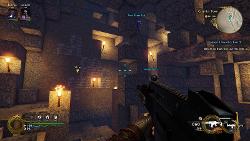 Developers Room and Posters
Head to Dragon Mountain then enter the Wang Cave.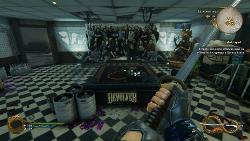 Devolver Digital Games and Marks
Inside the Wa' Cave where you find the Developers room, look for Games Hard Reset, Hotline Miami, Serious Sam on the arcade machines. All of these games have the same publisher Devolver Digital.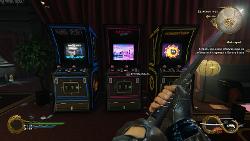 Anime Model
Another Anime Model can be seen in Dragon Mountain where you need to double jump the cliff in order to find her.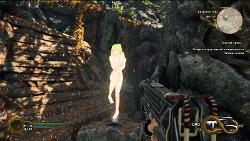 Pokeball
While in story mission Big Trouble in Calamity or side missions Demon Trafficking and Flirty Fishing – part 2 make sure you check out this Easter egg.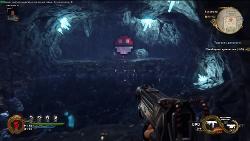 Big bomb and a washing machine
After checking out the PokeBall Easter Egg get past through the waterfall outside to find this secret cave with Big bomb and a washing machine on the left.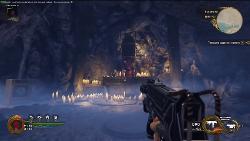 DC Superheroes Batman and Wonder Woman
While in Dragon Mountain inside Wang Cave, look for the Washroom door to check this out.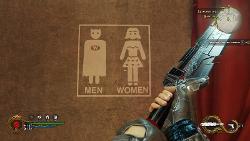 Alienware
Inside the main office in Wang Cave, check the laptop.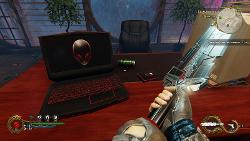 This was all the Easter Eggs we have found so far. If you have come across any other secrets in Shadow Warrior 2 then do let us know in the comments below.