Street Fighter V Error Guide: Fix For PS3/PS4 Fight Stick Issue On PC, Keyboard Controls, Costumes and more
Street Fighter V has finally arrived on retail shelves across the globe. The launch has been a smooth one as many players are experiencing a wide range of issues starting from servers (2100d error code), Fight Stick, can't map Keyboard controls, how to access pre-order costume and many other things. If you came here searching for fixes for all these Street Fighter V issues then you are most welcome as the guide below list of solutions to most of the launch issues in Street Fighter V.
1: How To Get Fight Stick work with Stret Fighter V:
In order to make your Fight Stick work with Street Fighter V you need to use something like Joy2Key to do it. The above will set punches to top row and kicks to bottom. Confirm is light kick (X if your board is unmodded), Cancel is medium kick (or circle) etc. So this setup does this layout:
G H J K
B N M ,
LP MP HP 3P
LK MK HK 3K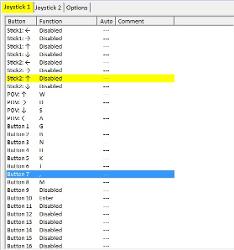 with Enter as the options button. Many of you might raise a question here: How to assign throw? You will have to remap that in the game.
2: How To Get PS3/PS4 Fighting Sticks Work On PC version of Street Fighter V:
Step 1: You need to download x360ce, it is a button mapping app for 360/PC controllers. LINK
Step 2: After the download is complete, extract the files and copy the x360ce_x64.exe to the following location or wherever you choose the game to be:
"C:\Program Files (x86)\Steam\steamapps\common\StreetFighterV\StreetFighterV\Binaries\Win64"
Step 3: Start the app, and make sure it recognizes your stick. On the Controller 1, you can either hit Auto or Manually map the buttons on your stick. I will recommend you guys to go for Auto as it worked perfectly for me.
3: Keyboard Controls Solution:
The default PC controls for Street Fighter V is as follows:
ASDW = Move.
B = LK.
N = MK.
M = HK.
G = LP.
H = MP.
J = HP.
, = 3xKicks.
K = 3xPunchs.
Before BIND:
Go to the official website of Microsoft and check your ghosting keys.
Fix 1:
For players who have a Razer Keyboard. There is a software called Synapse from Razer, you can just create macros to rebind all keys.
Rebind:
B N M G H j , k – set to whatever you want (I like to use on Number Pad).
Macro: B+G = Throw (set to a single button).
Macro: N+H = The old Focus now the V-Skill (set to a single button).
Macro: M+j = Old Taunt now the V-Trigger (set to a single button).
Fix 2: Auto Hotkey (thanks to Steam user from this method)
This is a bit tricky method as it requires a download and installation of a SCRIPT from one of the Street Fighter V player on Steam:
Step 1: Download and Install AutoHotkey
Step 2:Create a file with a name "SFV autohotkey.ahk".
Step 3: Open it with notepad and write the script. Just copy and paste this:
u::g

i::h

o::j

p::k

j::b

k::n

l::m

SPACE::,
Leave movement keys (W A S D) the same, just change left ones.
Step 4: Right-click it and select "Run as Administrator" on the created script
Step 5: That's it, enjoy your game.
Check the Screenshot to see how the script should look like before saving it.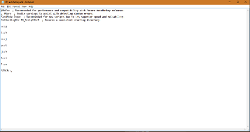 UPDATE 1:
4: Fix To Play Street Fighter V with Arcade Stick (DirectInput Device):
Sadly, Street Fighter V currently does not support DirectInput support. As per the details shared by Capcom, Street Fighter V at launch will just support XInput-compatible devices. All hope is still not lost for DInput players can use an XInput wrapper and play Street Fighter V. The video guide below details getting your stick or pad working in PC Street Fighter V on PC:
5: Fix For Crashes on Windows 8/10
In order to fix these random crashes you need to Right Click the Windows icon then select RUN. Type "msc" and disable the option Touch Keyboard and Handwriting Panel service.
6: Didn't Receive Fight Money:
In Street Fighter V, you need to logged (basically Always Online) in to receive Fight Money.
7: After Capcom Logo Just Black Screen:
Go to your Steam folder, then common\StreetFighterV\StreetFighterV\Content\Movies and rename or delete the OpeningTrPC.wmv file.
8: How To Unlock All Costumes In Street Fighter V.
My colleague Paolo has made a dedicated guide on Unlocking Costumes in Street Fighter V, you can read it: Street Fighter V Guide: How To Unlock Alternate Costumes And Colors On PS4 and PC
Stay tuned as we will update this guide with fixes for more Street Fighter V issues. You can share with us (via comment section) fix for any of the Street Fighter V issues you have discovered.