The Division: Dark Zone Boss Location Guide
In The Division, there is a PvP enabled environment which is allowed in this additional area in the Map called The Dark Zone. Here you will find high level contaminated loot and players with different levels in different sections. This Guide will show you where and how to find the Dark Zone Boss Exact Location Guide.
Dark Zone Boss Location
Players have already started their exploration in the Dark Zone and the places where they have encountered the Boss Fight. One of the Reddit User – Khezekiah, has taken time and appreciate his efforts for creating the map where the Named Boss Spawns. Here is the Map Where you can find them and hunt them down.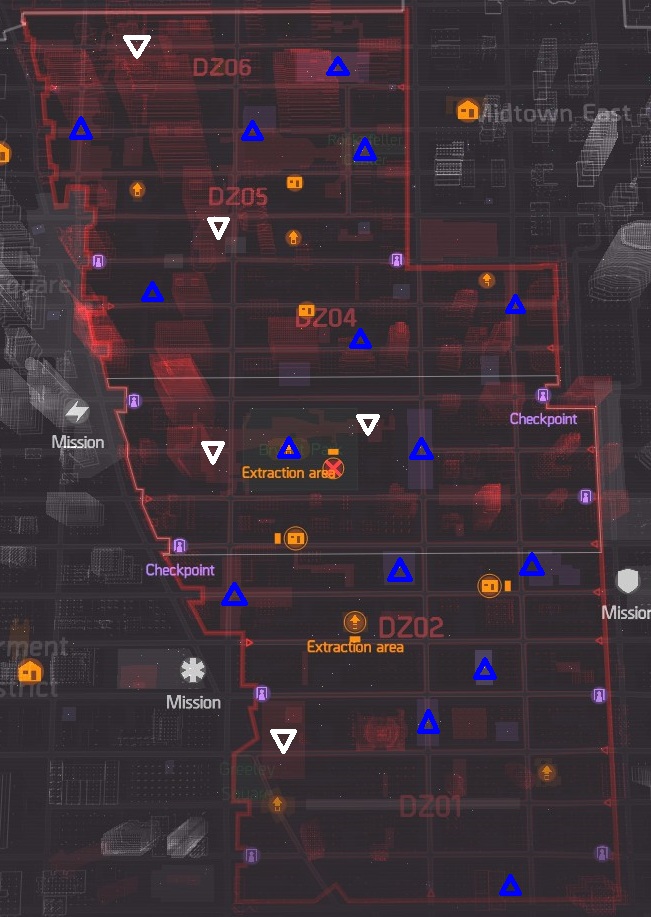 Legends
Blue: On Ground
White: Underground
Hope this guide was useful and Make sure you visit our The Division Wiki Page to know more about the game.